Best Diving Sites In Thailand
Thailand has always been renowned as an earthly Paradise. Sparkling ocean, beautiful white sand beaches and colorful cuisine are only one aspect of this breath-taking country. Entailing numerous tropical islands that provide you with both relaxation and fun, Thailand has become one of the most famous tourist attractions in the world.
While in Thailand, you should try out all the challenges it offers. Apart from drinking coconut milk at the beach and swimming all day long, you should also visit many stunning places and try something completely new. Since Thailand is well- known for its fascinating and completely different vegetation and wildlife, you should explore its beauty more carefully. One of the best ways to do that is diving.
If you are fan of the underwater wildlife, you will be bewildered with numerous colorful schools of fish, vibrant corals or even sharks! That is why Thailand has become extremely popular for all visitors who enjoy exploring the ocean's depths. So, if you are a true thrill seeker, this kind of recreation would be ideal for you.
First things first, you have to choose a program that is adequate for you. Ranging from beginner to dive master courses, these programs offer everyone the opportunity to experience the beauty of diving. All instructors are certificated and well-educated in order to provide you with complete protection and safety. You only have to choose an instructor who speaks the language you completely understand and to pose some crucial questions, such as the number of people in your group and the organization of the course.
Koh Samui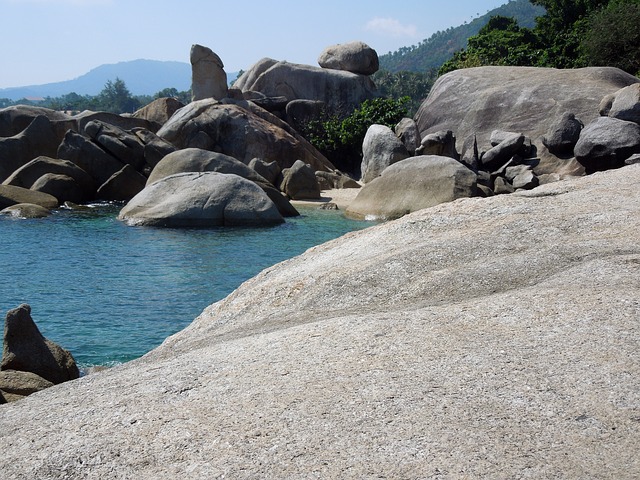 Koh Samui is one of the most famous Thailand's destinations, which offers amazing venue for divers. This luxurious place is popular for its magnificent nature and vivid landscape. There are numerous diving sites out there, but the two most important ones are Sail Rock and Chumphon Pinnacle, which are great for both beginners and experienced divers.  Sail Rock is a wonderful experience, which rises like an iceberg from the water, while most of its parts are actually under the surface. It is a heaven for both snorkelers and divers.
Phi Phi Islands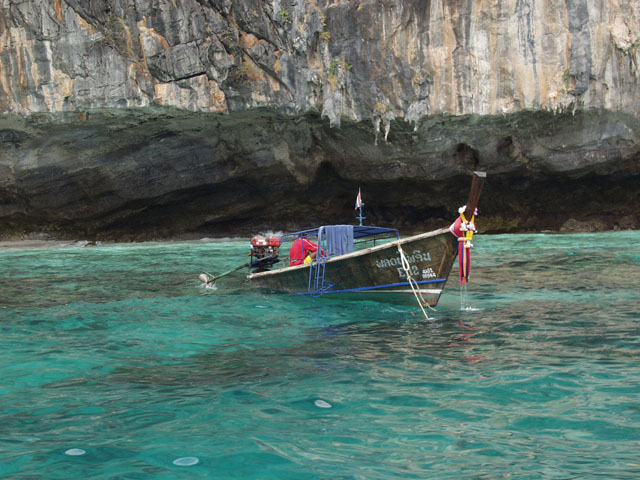 The Phi Phi Islands entail two dazzling tropical isles- Phi Phi Don and Phi Phi Leh. There are many interesting living creatures you could possibly find out there, including:  sea snakes, green turtles, squid, crocodile long-toms and leopard sharks. Vibrantly colored and beautiful corals would make your diving adventure unforgettable and perfect.
The Similans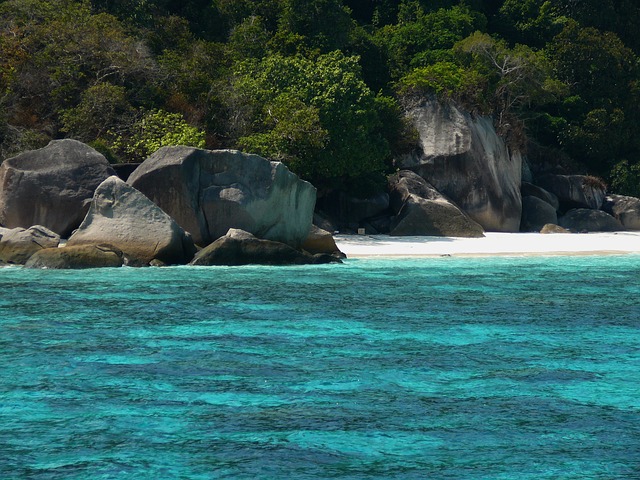 The Similans is a driving site that has a status of Thailand's National Marine Park since 1982. This incredible isle is made up of nine granite islands which are covered with tropical jungle. If you choose this place for diving, you will probably see an astonishing underwater wildlife, including a vast range of tropical fish, such as leopard, whitetip sharks, ghost pipe fish, turtles and giant humphead parrotfish. As the water is crystal clear, it gives you a unique chance to take underwater pictures and make these diving moments last forever. This venue also makes it possible for the beginners to take up diving classes, which is also a great idea.
You could dive wherever you want, but there are only few places that will make your dives unforgettable. The unparalleled and rare scenes of this vibrant underwater world will become your most valuable memories ever. All you have to do is to pack your bags, put on your wetsuit and let the adventure begin!