Apple iPad Air and Mini available on 4G networks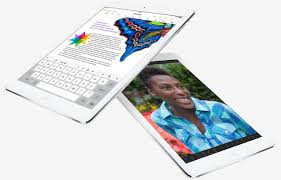 For those who have been waiting breathlessly for the announcement, it's finally here – Apple has officially unveiled its brand new iPad. As well as a couple of brand new models to play with, Apple fans will also be delighted to know that both the brand new Apple iPad Air and the iPad Mini will be up and running on 4G networks such as EE 4G broadband.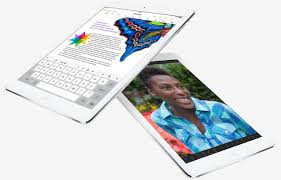 The new tablets, which will be officially launched onto the market just in time for the Christmas rush, are compatible with the UK's 4G LTE network. Providers such as Orange, T-Mobile and EE, as well as Vodafine, as all selling the iPad Air and iPad Mini, and each will offer a range of 4G contracts.
This really is the best of both worlds for fans of one of the world's best-selling tablet devices, as experts agree that the super-fast speeds of the UK's fastest mobile broadband network combined with the slick look and impressive features of the new iPad is a winning combination. 4G enables tablet and smartphone users to enjoy speedy surfing, with web pages loading in a flash, and smooth, uninterrupted streaming.
Whilst many will be rushing out to compare contract deals on EE and other networks for the new iPad models and getting 4G along with their new device, the tablets will also be available on 3G networks and without any mobile data option at all (users choosing this option will have to rely on Wi-Fi for browsing and streaming).
In a nutshell, the Apple iPad Air boasts many impressive specifications, including the fact that it is around 20 per cent thinner than its predecessor, the iPad 4. It is also significantly lighter, and is now the lightest tablet device on the market. It uses the A7 chip used in the iPhone 5 and is able to process graphics around 76 per cent faster than the first incarnation of the iPad.
Specification of Apple iPad Air:
It supports 2G, 3G, and 4G network also.
Size is 9.45×6.67×0.03 inches of the mobile.
It has LED screen.
It has internal memory of 16GB. But iPad is also available with 32GB, 64GB and 128GB.
It has 1GB of RAM.
It has 5 megapixel of back camera and 1.2 megapixel of front camera.
Operating system is iOS 7.0.3 with Apple A7 chipset.
CPU is Dual core with1.3 GHz cyclone.
Browser uses HTML (safari).
And price is £375.
Specification of Apple iPad Mini:
It supports 2G, 3G and 4G network.
Dimension is 7.87×5.30×0.28inchesof mobile.
It has LED screen.
It is available with 16GB memory and also available with 32GB and 64GB.
It has 512MB RAM.
5 megapixel of back camera.
1.2 megapixel of front camera.
Operating system is iOS6.1.3 with Apple A5 chipset.
CPU of 1GHz cortex A9.
Browser uses HTML ( safari)
And price is  £659.