A Complete Guide To Give You All Information About VPS Hosting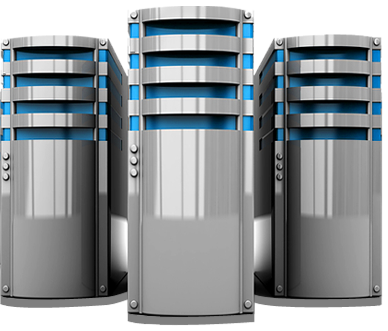 Virtual Private Server (VPS) is a virtualized server. VPS can be used as shared hosting as well as dedicates hosting. VPS is kind of an account that helps you host your website online.
In order to have a website you need to have it filed on a server. Setting up and managing server is not only expensive but also complicated. Website hosting hire allows you to rent space on a web server it makes it easy for a person to host their website, just by uploading their site files. No sever setup is needed.
VPS is a flexible, scalable, and economical hosting solution that can fit the needs of almost all kind of website. It's a perfect solution for those who have outgrown their shared hosting plan but don't really need to move to a dedicated server. VPS hosting fits in to the overall offerings of the hosting companies.
How does VPS Hosting Work?
The technology used in VPS is much more like Virtual Box. These programs allow you to run more than one virtualized operating system in a single machine.
Benefits of VPS
More stability and reliability
Shared web hosting is a thing of past. The reason is that when you host your website on a shared server, its uptime and performance can get affected by other websites hosted on the same server.  Are you willing to face these kinds of risks and issues with your website, especially when it is used to promote your business? If you don't want to take such risks, go for VPS servers. VPS provides a stable and reliable platform for your website.
VPS hosting is less expensive than a full dedicated hosting plan that uses physical server. So, why spend more money on full dedicated hosting. Use VPS hosting and save your valuable money.
VPS package provide complete root access. If you require a software package to be installed, you can simply do so without waiting for your hosting provider to help you and support it. Having a personal virtual environment permits you to bypass all such issues.
Choosing a VPS is not a simple task. You need to consider various factors such as bandwidth, RAM, disk space, CPU, control panel, IP address, etc.
Buying Guide
Searching or looking for VPS windows hosting services in Singapore is not as easy as it seems to be. Here are few points to be considered before selecting your VPS provider.
Account safety and security
You need to verify that your personal and account information will be safe in VPS server. Check out whether your server provider has sufficient security mechanism or not.
Generally VPS providers enforce a bandwidth limit. They ask for more money to provide extra bandwidth. When selecting server hosting, keep in mind that you will get sufficient bandwidth whenever required without paying any extra money
Customer and technical support
Make sure your server provider offers 24×7 technical and customer support facility.
Be smart and use VPS hosting to save your valuable money as well as get a complete access of your website.