5 Must See College Football Games Kicking Off The 2015 Season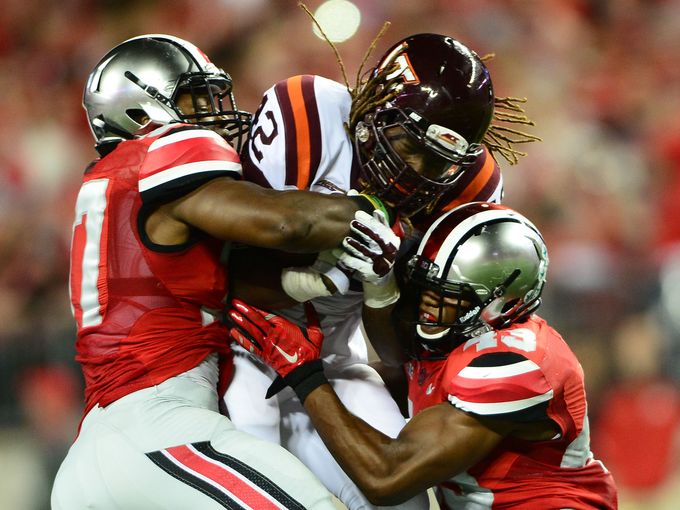 As we approach the half way point of the off-season for college football. Many people are becoming impatient. While four months doesn't seem like a long time, college football enthusiasts all over are sitting on the edge of their seats waiting for the bright lights of the night games to begin. The good news is it looks like we have a great line up of many games that have potential for being excellent matches for the prime-time spotlight.
While we know you don't have to be a rocket scientist to realize that some games such as Oregon VS Michigan State (which has been officially scheduled for September the 19th at 8PM Eastern) is going to be a huge event, there many more for us to look at. So whether you plan to watch at your neighborhood bar or at a buddy's on DISH, take a sneak peak at some of the top ten matchups we can look forward to.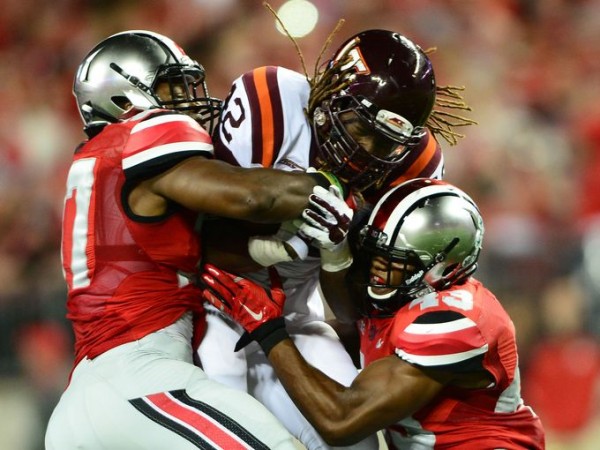 1) Ohio State at Virginia Tech – Monday, September 7
Not so long ago, Ohio was almost a laughingstock of the conference but things have improved for Ohio since last year and this opening game is going to be one to watch. Although this team is already a favorite, they are looking forward to Buckeye revenge and they might just get it with this season opener.
2) Oklahoma at Tennessee – Saturday, September 12
When it comes to nonconference rematches, you never know when the tables are going to turn. Last year everyone thought that Oklahoma had it in the bag but this year it is Tennessee that is looking for the win. What will the outcome be and who is going to get the glory? Guess we'll need to wait until the second week in September!
3) Notre Dame at Clemson – Saturday, October 3
Never was there a game in which Notre Dame played that didn't have a tinge of intrigue. With the Irish against Clemson, there is going to be a whole lot of that with the recent hints that the Notre Dame's starting quarterback will be Malik Zaire and many sports casters are assuming that sophomore Deshaun Watson will be starting for Clemson if he is healthy.
4) Alabama at Texas A&M – Saturday, October 17
Of the three times these two teams have met on the field, two of those were real thrillers. Fans and critics alike are looking to see what Jonathan "Football" Maziel will do this year even though he did not have a great game last season. In fact, fans and critics alike said it was a horrible season all the way around.
5) Ole Miss at Auburn – Saturday, October 31
It is already being forecast that as the season opens, Alabama is projected to be the favorite, but critics believe these two teams have a shot at it as well. With Ole Miss' heavy defense and Auburns legendary offense, this is going to be the 'can't miss game' of the season.
Here you have the five games that fans are waiting for and it will prove to be a long summer indeed for those diehard fans. Whether you are local and can catch the game on campus or will be watching on the tube, these are the ones you just will not want to miss.