4 Tips For Purchasing Reliable Auto Parts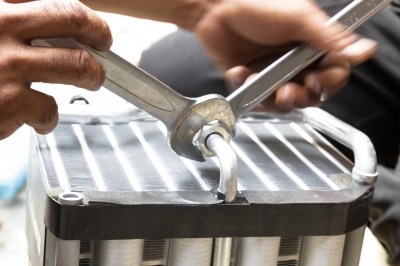 Buying dependable auto parts can be an easy task if you research your options. Spending time visiting online catalogs and calling your dealership can ease any anxieties around selecting the right part for your car.  Stop by a self-service yard to remove the part yourself and save money in the process.
Research Extensively
Research online to find catalogs that list used auto parts. Run queries for locations and specific auto parts to zero in your search. You can then sort by pricing plus shipping costs to find the best deals. Make sure to note the estimated delivery time. Even if you get a great deal you may be paying on the backend when the part you ordered doesn't arrive until 2 months down the road when you needed it this week.
Call the Dealership
Verify the part number you need before placing an order. Never make a purchase until you've confirmed this number. Some parts are compatible only with exact transmission and engine combinations. Parts like starters, alternators, sensors and computers may not compatible with a different engine and transmissions combinations so do your homework to verify the number.
Work for a Better Price
Negotiating a better price is commonplace in most yards. Just be polite and reasonable to get the best price possible. Many junkyards will gladly match a lower price compared to local competitors but you need to take mileage into account. A transmission with 20,000 miles can't compare to a transmission with 100,000 miles.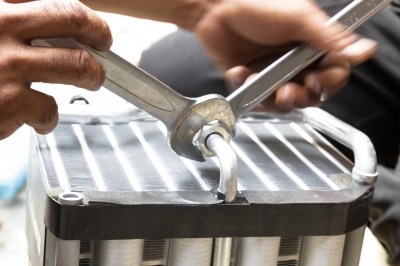 Understand that the junkyard employee has access to the same database where you received your information in most cases. Knowing this it makes little sense to lie to the individual. If you ask for an unreasonably low price you're likely to receive an unreasonably high offer. Generate good pricing karma by being honest and forthright through your haggling. You'll be more likely to find a great price by being genuine.
Coupon Search
Search for coupons online and offline to cut down the sometimes expensive auto parts you need to purchase. If you need an engine or other large part you'll likely be paying thousands of dollars.  Look for manufacturer rebates and codes to for significant savings. You may find these codes through online retail stores or through auto parts forums online.
You may need to buy a few extra items to reach a certain price level for the coupon to be valid. Pick up coolants, filters or other fluids you'll need in the future to cash in on your savings.
Go the Self-Service Junkyard Route
If you're having a tough time finding your specific part online visit a self-service junkyard. Bring your tools and some cleaning materials to find the right part for your car.
Note that although you can find parts through this method on the cheap you'll be spending more time traveling to the yard. You'll also need to expend more energy locating and removing the part from a vehicle. If you don't mind getting your hands dirty and spending time in the yard go this route.