Right now, millions of previously hard working Americans finds themselves without a job. Most of them are working diligently to get back to work, even if it means a change of careers. The way people used to find a new job or make a change in career was by networking. The people who knew you and your abilities were usually those that could help you find a new job.
Networking is still something an unemployed person should use while searching for employment. However, in addition to the old networking method, anyone can now use the modern method of networking. Since 1993, Internet employment websites have been working hard to help unemployed workers find new jobs. Simultaneously these websites built relationships with HRD and personnel departments all over America. As a result, employers are now just as likely to hire a person using the Internet, as they are from any other source.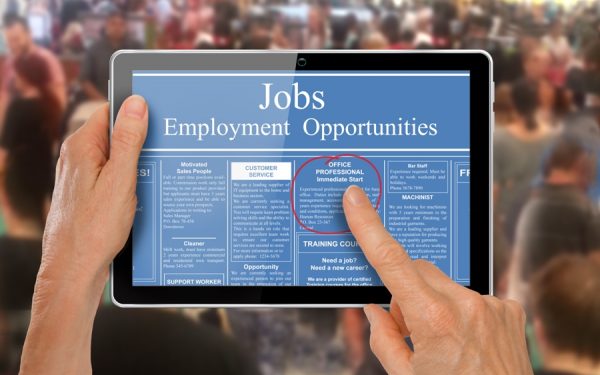 Job Boards
There are several types of websites helping works start new careers, or just find jobs to help support their family. One of the most popular types of job websites is called a job board. These websites have job postings broken into two types of categories. One listing type is called niche listings. In this type of listing, the jobs fit into one field, or discipline of work. A job seeker would find jobs in teaching, engineering, journalism, home care and many other fields. The second type of listing is for cross category, such as green jobs, renewable energy jobs, seasonal jobs and others. Some job boards you respond directly to the job poster. Other job boards require you join, usually free, and provide your resume and other personal information in a professional manner. This helps the job board recommend you to prospective employers after a software program matches your skills to available jobs.
Vertical Search Websites
Other online job websites utilize vertical search technology to match worker's skills to jobs pulled from multiple job boards. This saves the worker a lot of time contacting many job boards.
Employer Review Websites
A newer type of website that may result in a job seeker submitting their resume, without specifically knowing about job openings, is called an employer review website. This is like a forum where employees discuss the company they work for now, or perhaps one they worked for previously.
Paid Job Sites
In the early days of employment, websites there were sites that helped find someone a job and then collected a fee from the worker or the employer (today's example is Upwork). Sometimes they collected fees from both. While there are still a few of that type around, they are no longer the predominant type of online employment assistance website.