Whether you have an eye towards selling your home in the future and want to maximize value and appeal, or just want to make your home look better for your own enjoyment of it, tending to the outside is a good place to start. It will set the tone for what potential buyers think of the house and it is the first image you get when coming home every day. Here are just a few projects that can make a big impact.
Edge the Driveway
If you want to give your driveway a cleaner, more elegant look, give it a border. It will breathe some new life into a boring of slab of asphalt. Materials to use include bricks, stone and pavers. You can choose one or use a combination. First you have to determine if you want the edging to be level with the driveway or elevated.  It is a fairly simple DIY project. Determine the width of the edging and remove the same amount of grass on both sides of the driveway, and then dig down so you have space that equals the depth of the edging plus an additional two inches. Fill that additional two inches with a level of sand and then apply the edging on top.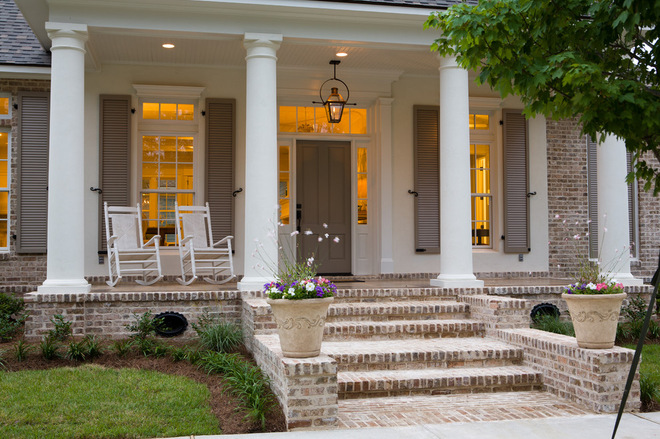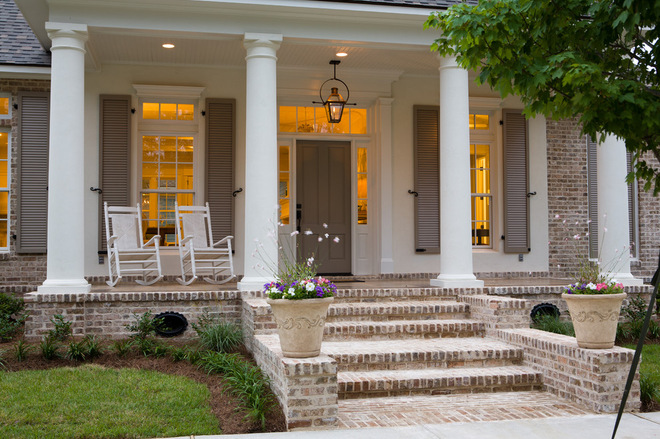 Landscaping Fixes
Many people neglect their landscaping because they lack a 'green thumb' or perhaps find this kind of work a bit boring and tedious. But, if you are serious about increasing your home's curb appeal, and you haven't been tending much to your landscaping, this is one of the most important projects to put on the list.
First you want to assess the situation and figure out which landscape materials and garden supplies you may have to purchase. Then once you have everything, make a plan to tackle the biggest problem areas. This isn't about creating a professional looking space that will require hours of your time each weekend to maintain. You just want to make things look nicer and neater.
First thing is to trim any overgrowth, and get rid of any dead plant matter. If you have large trees that have been gobbling up all the nutrients and water you may have some dead spots in the surrounding areas. Rather than bust your butt trying to maintain the grass in that area, get some flowers that thrive well in shade and plant them around the base; or if you want something easier, just get some mulch. Plant flowers along the sidewalk, in flower baskets, in front of the home and anywhere else you think will look good. It is one of the best way to boost the look of your home.
Get New Hardware
There are lots of little touches that can make a big difference in the look of the outside of your home, so don't overlook them. Consider a  new handle and lock on your front door if it's a bit outdated. Get some decorative house numbers and get rid of rusty or outdated light fixtures.
On a related note, consider replacing the door or at least painting it. A new mailbox can also make a big difference.
When it comes to increasing curb appeal, just be patient and take one project at a time. Don't put off doing some things because you can't do everything right now.