Dalyan, in west coast of Turkey, is surely a very great pick that you have chosen for your holiday vacation. While there may be many different tours to Dalyan, the best Dalyan tour would be the one where you have seen all the spots required to be complimented.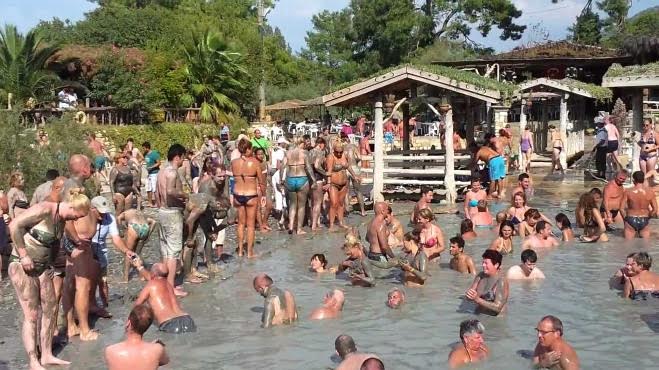 Hence, your tour guide is just what you can follow on one of your tours. You NEED to get inspired by the following:
1.     Iztuzu Beach
The splendiferous Iztuzu Beach is the best and the most popular place recommended for all who want to be stunned by beauty of the nature.
2.     Lycian Rock Tombs
These are the rock carved caves that you would see in the relics of Antalya and Mugla. They are spectacularly cut and remain very breath-taking to be viewed.
3.     Kaunos
The city of Kaunos was an ancient city of Anatolia and are the must-spot to be viewed.
4.     Liza Cavus Thermal
This is the place for all those who want to enjoy the hot Sulphur springs and the mud baths on your Dalyan tour. They are full of calcium and magnesium and are found to enhance beauty very remarkably. They are also believed to treat ailment such as Eczema and Arthritis by some miracles unknown.
5.     Scuba and Snorkeling
With the golden sand beach full of endangered turtles, fish as well as different marine creatures, the water sports such as scuba and snorkeling are the best way to enjoy.
6.     Sulunger Lake
The Sulunger Lake is the place where you could get a boat ride package for 45 minutes to enjoy the different scenes while you would also love the fishing thrills you will experience there.
7.     Hammams (Turkish Baths)
The Mud Krater is a famous spa which gives the most famous Turkish baths to all who want the peaceful and soothing setting to set into their mind and relax the day off
8.     Terrace Temple and Round Structure
Built in the 1st Century BC, this is a terrace that also includes a temple along with a colonnaded gallery. It is dedicated to Zeus Soteros while the round structure is a sanctuary namely Abathon-Heroon.
9.     Mosque and Ataturk Statue
The Dalyan Mosque was made in the Ottoman Empire except for the minaret which was struck by lightning and was restored in 2008, all of the mosque is still in its original form. It has front facing the statue of Kamal Ataturk holding his hat in his hand.
10.  Turtle Statue
While this would be the first thing to see as soon as you enter the mid-city of Dalyan, this curette caretta endangered turtle statue shall remind you that you are in the city of the rare turtle. If you didn't happen to see it, make sure you do so that you can boast of it later!
If you have done all this and checked all these on your list while on a tour to Dalyan, then we're perfectly sure that you would have had an awesome time throughout which would be equally enjoying, fascinating, thrilling and calm loving at the very same time. It would also be one of the best tours of your life!