Samsung is the only brand in the Android market, which has the maximum number of options for same range of devices, for example Android tablets and Android smartphones. And this year, with no time Samsung would be expanding the number of gadgets by revealing Samsung Galaxy Tab 5.
The past launched Samsung Galaxy Tab S was really massive and now same is set for the Samsung Galaxy Tab 5. There are few news that the display powering the Tab S could be the part of Tab 5, if you don't know, we want to tell you that the screen of Galaxy Tab S 10.5 is spectacular in every way – brightness, color, viewing angles, pixel density, blacks, etc. – And today is the best screen we've seen on a tablet. Although during the official announcement stated that the Galaxy Tab S 10.5 come with Samsung Exynos 5 processor for WiFi and Qualcomm Snapdragon 800 version for the WiFi + 4G version, it seems that for the moment in many countries only version is available with processor Samsung Exynos for both WiFi and WiFi + 4G. It is a processor Samsung Exynos 5420 quad-core Cortex A-15 1.9GHz quad-core and Cortex A-7 to 1.3 GHz, along with Mali-T628 GPU MP6. This processor will accompany 3GB of RAM. This same configuration can't be part of Samsung Tab 5 because Samsung has to reduce the cost of the final product.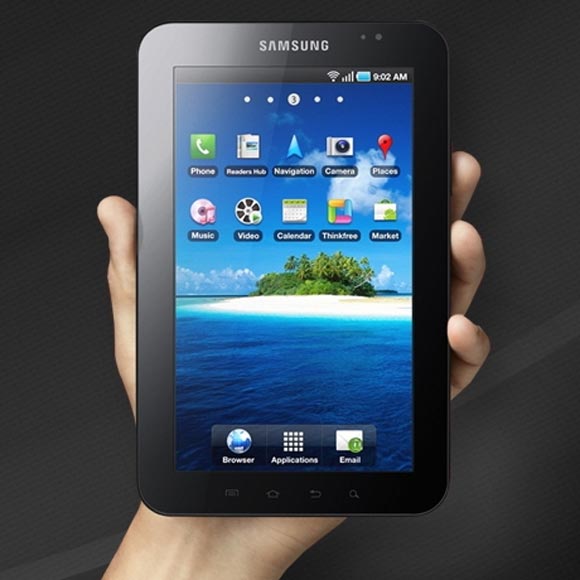 If you are aware about the Exynos 5420 processor, it uses known Big.little ARM architecture processor cores that combines low power with more powerful cores and higher energy consumption. The goal is to better adjust the power consumption of the processor cores using low-power performance when demand is not high. This is the same hardware configuration as we saw in the Galaxy Note Pro and certainly we have a really powerful. And there are changes we could get the octa-core processor in the new Samsung Galaxy Tab 5 series too.
The previous tab of the same generations also showed decent results, In the browser speed tests, BrowserMark 2.1 has resulted in 824 points, a brand that has surprised us by being lower than we would expect. Keep in mind that this test was for the Chrome browser, as the default browser could not end the test successfully. In the benchmark SunSpider has obtained 451 ms, an outstanding result compared to other tablets.
And if we talk about the results of the benchmarks for the Tab S, we can say that the Galaxy Tab S 10.5 is a tablet as fast as the most powerful phone of the moment. The graphics, however, is where the tablet weakens a little longer than other tablets as the Xperia Tablet Z2 obtained higher scores in 3DMark thanks to a more powerful GPU. So, Samsung knows where it was wrong in the past launched tablets, so all expectations set for the Samsung Galaxy Tab 5 release.