Is there a right or wrong time to plan and take a trip to Turks & Caicos? Absolutely not – it all depends on your own personal tastes, what you expect to get out of your trip and how much you'd ideally like to spend. If, for example, you're the kind of person that doesn't mind spending a king's ransom on a week's holiday and paradise and simply relishes the thought of busy beaches and packed hotels, chances are your ideal time of year to hit Turks & Caicos is not going to be the same as for another traveller with limited funds and a taste for tranquillity.
According to the experts at coralgardensdirect.com , what's truly marvellous about Turks & Caicos is the way in which each and every time of the year has its own unique charms. With this kind of natural beauty on offer and a year-round climate that's the envy of the world, you could effectively take a blind stab at a calendar and whichever dates you hit would be every bit as wonderful as you could wish for. However, if you're looking to get the very most of your trip in accordance with your own tastes and desires, it's a good idea to take into account the unique seasons of Turks & Caicos and exactly what it is that each brings to the table.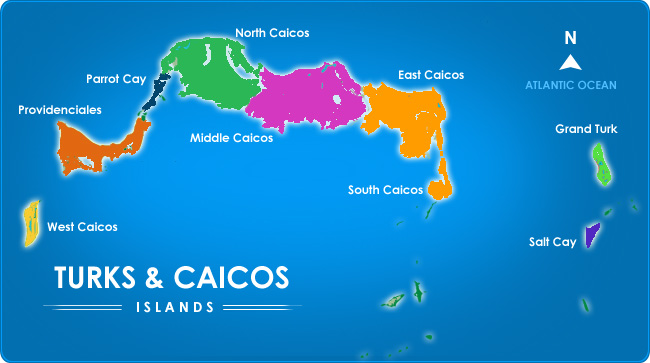 December to March
As is the case across the rest of the Caribbean in general, peak tourist season just so happens to come at the time when the UK and Europe as a whole are in the midst of the worst of the winter's weather…no envy at all, of course. It may seem like the middle of the winter would represent a quieter and cheaper time to travel from this side of the equation, but over in Turks & Caicos this is precisely when things are at their busiest, warmest and generally their most expensive to boot. It can be a brilliant time to travel as there's a real buzz in the air at all times of day and night, with crowds of men, women and children alike lapping up the incredible weather. If you do plan to travel during this seasonal peak however, it's a good idea to avoid the actual public holidays and school vacations as things can get extremely crowded during these weeks.
April to May
Here's the season that's often considered the 'sweet spot' for those looking to get the very most for their money while at the same time enjoying the same kind of blissful weather as the peak season, only without the crowds. The tail-end of the peak winter season generally brings the most sublimely wonderful weather which is neither stiflingly hot nor prone to being ruined by downpours and hurricanes. During this season, the crowds have generally gone home and prices in general across Turks & Caicos take a notable downward turn. As such, you can get a great deal more for your money while at the same time enjoying wonderful weather. Toward the end of May you will of course be taking a slightly greater chance with regard to the weather as you would travelling early April, but the difference really isn't a cause for concern – especially when considering the savings on offer.
June to November
Last but not least, the season stretching from June to November represents the official Turks & Caicos hurricane season, which despite the rather terrifying moniker is not in fact as foreboding as it may sound. The reason being that while it may be called hurricane season, this does not in fact mean that you are likely to encounter any extreme weather at all, or indeed any weather you'd consider to be capable of spoiling your holiday. Instead, it's the time of year when temperatures aren't quite as high and the chances of rain here and there are at their highest – pack a brolly and keep your eye on the weather forecast and you'll generally be fine. What's more, the biggest draw of all to Turks & Caicos during this particular season is the way in which accommodation and general living costs are known to plummet by as much as 40%, with service providers across the region putting on the year's best special offers to lure in the far smaller crowds.
In Summary…
As mentioned, it's all about what you expect to get from your trip and how much you'd ideally like to pay for it. If the idea of getting a bit wet from time to time doesn't bother you, chances are you'll revel in the quiet beaches and 40% discounts of the rainy season. If on the other hand you're all about high-energy crowds and that mid-summer buzz only a crowded tourist resort can bring, the peak season is for you.