After the loss of anyone that was dear to you, it can be a long time before you feel able to deal with that loss. Although the funeral gives you a chance to say goodbye, it is often comforting for a lot of people to also get themselves (or someone else) a memorial gift that will help them remember their best friend. If you are mourning the passing of a best friend then getting yourself a small gift of remembrance can help you reflect on the times that you spent with one another.
Pendant Necklace
A necklace with a pendant that either holds ashes or a lock of hair is a popular memorial gift choice, but if you like you can instead buy a remembrance necklace that simply has a pendant that reminds you of your friend. If he or she was an eager sports fan for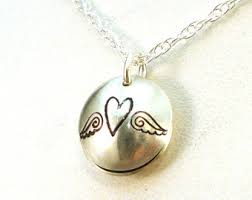 example, you could get a football pendant, or if they loved gardening you could opt for a flower or small trowel. There are many options for you to choose from so pick something that speaks to you and that you would find comforting to wear.
You can choose a material and color chain that suits your style and then opt for a pendant which reminds you the most of the person that you are mourning. It doesn't have to be a novelty shape however; it can be a simple globe or cylinder – whatever speaks to you.
Garden Stone
A memorial stone to place in the garden can be a very spiritual gift to get yourself. They are long lasting, and if you spend a lot of time in the garden it is a lovely way of having a small reminder of that special person with you when you sit outside. Choose words that you think would go nicely onto a memorial stone such as "In loving memory of [Name]. A wonderful friend. You will be greatly missed". Or you can opt for your friend's initials so that even though others may wonder what the letters mean, you will know its subtle meaning.
Bench Plaque
A plaque in honor of your friend on a public bench is a great way of showing the world how much you care. Again, you will need to pick some nice words for the eulogy to go on the plaque – a short eulogy will be sufficient and then every time you visit the bench you can think of that person.  You may think that a plaque for your own garden furniture might be better suited to you, and you can have a nice metallic plaque attached to your garden bench or porch swing in memory of your loved ones so that you can see their name whenever you sit outside.
Wind Chimes
Another lovely gift you can buy yourself in remembrance of your best friend is something for your garden such as a wind chime. This can be any shape or size that you want and some memorial gift stores can help you personalize the chimes to make them more special for you. You can add a message, a name or a picture to the base of the chimes so that every time they catch the wind you can remember the lovely times you spent with your dear friend.
Photo Displays
A photo frame or canvas displaying pictures of the loved person that you have lost is a great gift to give to yourself or to give someone else. Create a collage of images and place them in a large photo frame to have on display in your living room, or pick one favorite picture of that person you wish to remember and have it enlarged and printed onto a canvas. This is a great way of displaying a beautiful black and white portrait for example and a nice picture on display in your home is a great way of remembering someone.