If you are thinking about installing a home security system, it is important to carefully weigh your options before locking yourself into a contract. Unfortunately, not all companies are on the up-and-up, and when it comes to the well-being and safety of your family, you want to make sure you are in trustworthy and competent hands. Here are some core considerations to take into account when making your decision:
What Do You Want Exactly?
When choosing your security company, it is important to consider your needs in detail. What are you most concerned about? Is it a burglary, fire or getting prompt medical attention for a loved one with serious health problems?
Do you want the system to work through a phone line, or do you want wireless monitoring? The former is usually cheaper, but if any sort of rewiring is required, it could end up costing more than originally thought. Wired systems are vulnerable to power cuts and tampering as well. Check with your insurance company about possible discounts for working with certain companies — though, don't let saving a bit of money steer you away from a better company.
Assessing Price
It is important you have a full understanding of the price you will pay for installing a particular system, and working with a particular company. The initial quote usually doesn't tell the whole story. There are many things to consider on the financial end of things.
What exact type of monitoring is included in the quoted price, and will it cost more money to add other kinds? What is the activation fee? Once the system is installed, is it yours or simply on loan? What is the warranty, what does it cover and how long is it good for? Is there a fee for terminating the contract early? What happens if you move during the period of the contract? Make sure any contract includes any promises made by the sales rep.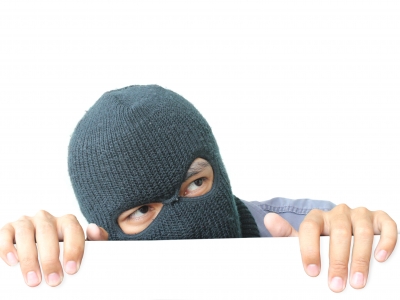 Evaluating the Company
When it comes to choosing a company, there are several things you want to take into account to ensure you are working with a reputable service provider. One of the best ways to get the ball rolling is asking friends and neighbors about the companies they use and their experiences thus far.
Ensure businesses are legitimate by checking they have proper credentials — any company should provide you with the contractor's name, street address (if they just have a PO, major red flag), telephone number, license number, state that issued the license and the name under which the license is filed. Check for any complaints through organizations such as the Better Business Bureau or your local consumer protection agency.
Find out whether the monitoring station is owned by the company or outsourced to a third party. Check the station has certification from the CSAA and U.L. These certifications mean the station has met strict monitoring and security standards and is tested regularly to ensure they are in compliance with these standards.
Beware of Scams
While there are plenty of legitimate businesses who try to drum up clients by going door-to-door, this is also a popular method for the scammers and unscrupulous, so it is always good to be on your toes when they come knocking.  Beware of limited time offers, and pressure to "act now." They usually try to lure you with deals that are too good to be true, like the "free" equipment that is bundled with expensive contracts.
Be leery of salesmen who try to scare you by recounting a recent wave of crime in the area that may or may not have actually happened.  Don't work with anyone who claims to be from your current company doing upgrades, or that your company is no longer in business and they are taking over the accounts.