There are billions of dollars of money rolling on the retail e-commerce and which has been very important to the economy and for the generation of revenue. People are looking out for various ways of building up strategies which might put them in a better position as compared to their competitors. There are a creative mix of search engines, marketing, affiliate, partnerships and social media, drive conversions, revenue and brand awareness and email marketing. For all the above factors, there are certain website pages which are created in order to build the customer base. These pages are called the landing pages. There might be a need for multiple creative designs in order to build these pages. But there are certain rules which must be kept in mind to create these pages to generate maximum revenue.
What is your Goal?
Landing page has a requirement which states that the page should achieve what it has been created for. The simple question which persists is that what do you want your customer to do on that particular page?
Share content if they have any useful information.
Sign up to a newsletter to get the weekly updates.
Buy an item or service from the website.
Download an eBook to know about how the processing is done.
Convince someone that they need your item or service.
This will enable you to create a page that will tell you what is needed out of the customer. They may be able to navigate happily through all of it in order to generate more traffic.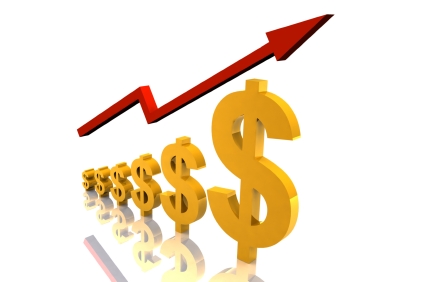 Keeping it Simple and Clear
You should not lose track of what needs to be achieved from the landing page. If the customer is redirected to a wrong page, then you may lose a bit of your revenue. The website created should not be cluttered that they confuse the buyers and navigates them to a page which is of no use to them. There are examples where you can find that websites selling same products have huge differences in their sales and marketing strategy. One website keeps it simple and clear with the user in order to generate revenues and the other user makes it complicated by navigating them here and there. If the conversion optimization on a particular page is increased, it will automatically increase the revenue.
The Segment is according to the Customers
The target audience here is the most important criteria to set out the filters. There are many sub-divisions which should be considered in order to generate maximum traffic and maximum revenue.
What is the age of the customer you are targeting?
What is the gender of the customer?
Where is the customer located?
Interests of the customers?
What is the Browsing Device used by the customer?
What is the trade generated by that customer?
Suppose you are selling apparel, you must make sure that you segment it accordingly. Like men, women and kids section. Then further subdividing the sections based on what they need to shop for. If a customer likes a particular product, then they can easily buy the product without much hassle. It is not necessary that segmentation will actually generate traffic, but once you increase the conversion optimization that particular landing page and it is viewed several times, the revenue is bound to happen. Once the revenue is generated you can easily land up in creating an established business for yourself. This way you can understand the customer base and earn effectively with them by maintaining transparency. They will refer your websites to their friends and hence your business flourishes in the course of time.