Not many know that India has been consistently ranked as one of the best countries to travel on a budget and within India, there are several cities that can make your trip even better and cheaper. Be it rustic villages in deserts, exotic towns by the beach or spiritual lands, India has everything that a traveler can ever wish for. And the best part – a trip to these destinations are extremely wallet friendly!!
Planning for a trip in India(Agencia de Viajes India) and not breaking your bank balance? We've got the perfect list of destinations for you. Check out these best tourist destinations that are easy on your pocket where you can visit with your family or friends or even alone to make the most memorable travel experience.
1. GOA
Goa is the hot favorite destination for all in India. The beaches, churches, marketplace, nightlife and natural beauty of this small land enthralls tourists and leave them asking for more. You can find the cheapest accommodations in Goa – shacks on the beach are the best, savor in incredible food at small eating joints and consume very cheap liquor. The most popular King's Beer priced at 30 bucks is a must try.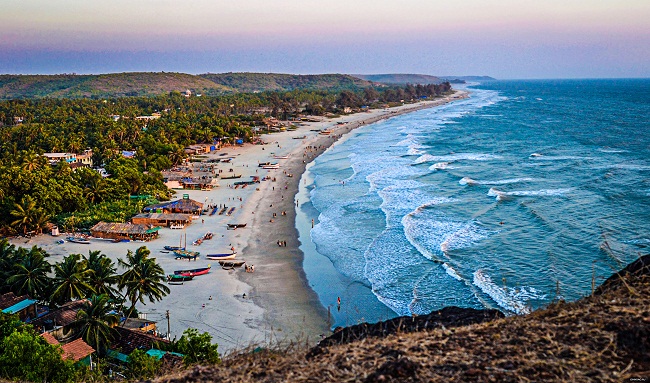 2. KODAIKANAL
Located in Tamil Nadu, 7200ft above sea level, Kodaikanal is known as the 'Princess of Hill Stations'. It clutches to an unexplainable magnificence and takes pride in some of the best street food at low prices. There are also several places with fantastic view to stay which would be really affordable.
3. McLEODGANJ
This picturesque city of Himachal Pradesh is extremely popular with travelers. You just need to take a train to Dharamshala and then move on to McLeodganj by bus or private car. You can enjoy high level lodging with world class views at rates that won't burn your pocket while you revel in the natural serenity of the place.
4. JAIPUR
This Pink City offers lot of budget accommodations one could ever think of. There's plenty of things to do and see at Jaipur. Head over to some of the splendid forts and architecture and explore the magical side of this city.
5. OOTY
A trip to Ooty, is amongst the best budget trips one can ask for. Situated at the crossroads of Tamil Nadu, Kerala and Karnataka, this hill station is blessed with nature's generosity. Apart from being famous for its natural beauty, Ooty is also known for its handmade chocolates. You can find different varieties of cocoa butter delights that are made locally and sold at lower rates.
6. VARANASI
One of the seven holy cities of Hinduism, Varanasi or Banaras is a cultural hotspot for the tourists. Offering a large number of affordable hotels and guesthouses, this divine city also offers amazing yet affordable food options and incredible locations for tourists. Famous for its muslin and silk fabrics, Varanasi is truly an enchanting place for spiritual lovers. Check out the Varanasi Itinerary and explore this wonderful holy city.
7. DARJEELING
Famous for Toy train, tea gardens and pleasant climate, Darjeeling is one of the most delightful travel destinations. Traditional little hotels, homestays and cottages with marvelous views of the snow laden mountains are startlingly low priced. Also delicious food and the world famous Darjeeling tea are economical making it a place worth visiting once a lifetime.
8. GOKARNA
A small temple town located in the Uttara Kannada district of Karnataka, Gokarna is a flawless beach town admired by Indians and foreigners alike. It is an ideal travel destination for people looking for peace and tranquility. One can find good premium budget hotels and beach resorts; lodges and rooms runs by the locals can also be a good option. Gokarna beaches are still budget travel destination in India, not to miss the Om Beach that is named after the Hindu Symbol 'Om'.
9. RISHIKESH
A trip to Rishikesh promises to be an enlightening as well as adventurous budget holiday destination in India. The thrilling river rafting and heady treks beckon the adventurer in you. Rishikesh also a pilgrimage centre, attracts many devotees to come here and cleanse their mind and soul to spend time in meditation and prayers. Various affordable hotels are easily available throughout the town.
10. ALLEPEY
Referred to as the Venice of the east, Alleppey or Alappuzha is famous for its backwaters, beaches and boat races. It is the best place to laze around in houseboat cruise and relish in mouth watering coconut laced seafood. And what's more, Alleppey offers affordable hotels and tempting food in low prices making it whole a delightful experience.

So what are you waiting for?  Pack your backpack and venture into these destinations for tour to India you'll never regret. Just Get, Set and Go!!
Missed out any point? Which one is your favorite destination? Do let me know in the comments below.