Working hard pays off when the boss allows you some time off for your diligence. Most people don't care too much where they go as long as they get to rest their mind and body. Anywhere but the office is what it really comes down to. Some people, however, are very particular about how they spend their leisure time. Sitting around the house or laying in bed all is considered a waste of time to these individuals. They want to get out to see the world. Most people's idea of a nice holiday is a trip to the Bahamas or some other tropical paradise, but is this kind of adventure really necessary? Here's why going abroad isn't necessary the next time you get a holiday.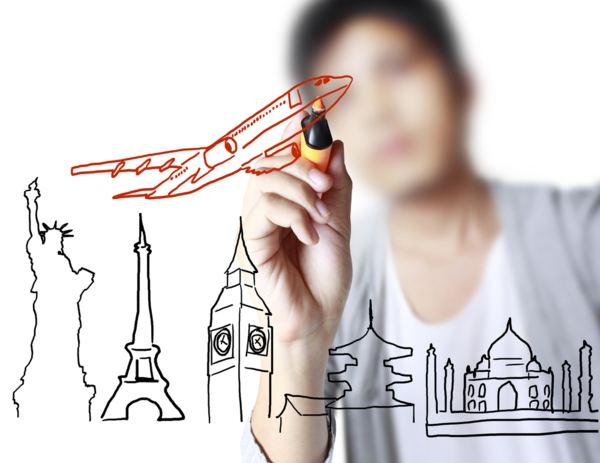 There are plenty of things to do at home
Breaks give hardworking people like you some time to get some rest and relaxation. As fun and exciting as traveling might be, it's not entirely a relaxing experience. Plane flights can be very tiresome. The actual trip could also be very exhausting depending on what you plan on doing. For example, a backpacking trip through the mountains would really take a toll on your already work-worn body. Why not just stay home?
Even though staying home might not be the most exciting thing you could do, you get to enjoy your privacy in a comfortable and private environment. Sleeping in your own bed, laying around on the couch watching a film, playing with the dog, doing household chores you normally don't have the time for, and catching up on your favorite TV shows are all things you could do at home without having to spend a bunch of money or expending a ton of energy. Face it. Not much can beat sleeping in after having to do a 12 hour day.
There are plenty of places to go inside the country
Even if traveling is part of your holiday plan, do you really have to leave the country? There are so many places to go and so many sights to see domestically or stay over in a beautiful hotel for a long weekend. This reasoning holds true no matter where you live.
Travel can be very expensive
Going abroad for a holiday can cost you a lot of money. Are you really prepared to spend it? If so, you'll surely enjoy your time off. If not, save your money for more important occasions. You can have a great time without having to go thousands of miles away from home.
Unplanned inconveniences
Delayed flights, missed trains, getting sick from the trip, forgetting to book a flight back home–these are all ways to mess up your regular schedule. Missing a couple days of work due to traveling probably isn't worth it when you return to find out that your boss has fired you. At least you'll be on an indefinite holiday break once that happens.
Will writes for The Cornwall Hotel Collection who operate two prestigue hotels in Cornwall. for a beautiful Truro wedding venue or an amazing seaside place to eat in Falmouth visit The Cornwall Hotel Collection.