Having an accident with your rental car is the last thing on your mind when you hire a car and start your journey. But bad things can happen too and in a case of an accident you need to know what you have to do. Whether you rent the car directly from the company or using a car rental website such as airportscarhire.com/ you should understand what you have to do in case of an accident.
First make sure that everyone is ok and clear the area if there is a danger of explosion. Exchange insurance and contact information with the other driver and also don't forget to take pictures of the damages incurred. It is not a good idea to mention that you are in a rental car, as some people would try to take advantage of this.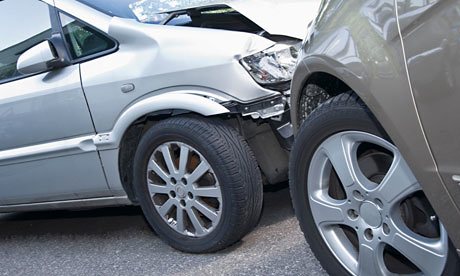 Call your rental company and tell them about the accident and ask them how to proceed. Take the insurance plan provided by the company and read what is says you should do in case of an accident. Also, call your insurance company and ask them if they are going to take care filing an accident report with the local police or if it is your responsibility. If you rejected the insurance offered by the rental company, now it would a good time to ask your insurer if you have a collision and comprehensive coverage in addition to the liability coverage that is required by the law.
The collision and comprehensive coverage will protect the vehicle you have rented. Also, ask what you deductible is (the part of the loss that you have to pay out of pocket). For example, if the accident is worth $10,000 in damage, you will pay a deductible of $400 and the rest will be covered by the insurance company. Also, inform your insurance company if you bought any type of insurance.
If you did not purchase a collision waiver or an extra insurance when you rented the vehicle, your insurance company would have to pay the rental company for the damages only if your policy offers first party coverage. No matter who caused the accident you will still have to pay your deductible as the rental company must have the vehicle fixed as soon as possible. The insurance company would go after the responsible party if it were not you who caused the accident.
Getting into an accident, whether in your vehicle or a rental car, is never pleasant. That is why to make sure that you have it covered either by your existing insurance or by the one offered by the car rental company.