We are all workers who are required to go to the office or site every day, and do our jobs. But there are times when we experience incidents while doing our job—for construction workers, it could be when a heavy equipment accidentally fall to the ground and hits them, or in the office when one gets electrocuted while plugging the computer, or anything! Basically, accidents do not choose anybody—it does not even choose timing and a person. Anybody can accidentally get hurt, and there is no excuse in this.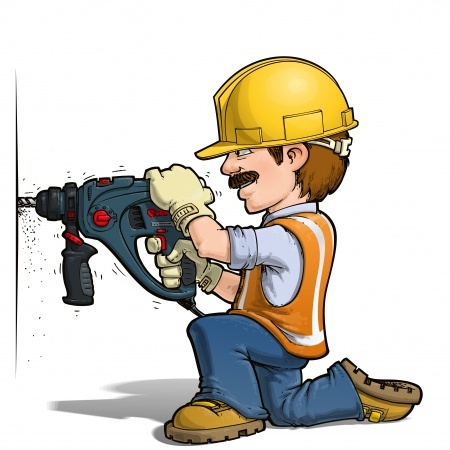 Worker's Compensation, Defined
A workers' compensation is, in essence, a form of insurance. It provides a form of wage replacement and medical benefits to employees who were injured in the course of employment. In exchange, the employees are mandatory relinquished of the employee's right to sue his or her employer for the tort of negligence. This tradeoff between certain, limited coverage and lack of alternative outside the worker compensation system are also known as "compensation bargains" because there are rules that need to be enforced.
Statutory Compensation Law
Statutory compensation law provides advantages to both the employees and employers. This is done by a schedule drawn out to state the amount and forms of compensation to which an employee is entitled, if he/she has continued the specific kinds of injuries. Most employers can buy insurance against such occurrences to protect their estate and to guarantee that the employees will be getting what they should be getting. However, the specific form of the statutory compensation scheme may provide some form of detriments. Statutes often award a set amount based on the specific types of injury. Most of these payments are actually based on the ability of the worker to find employment in a partial capacity.
Privatization
During the recent years, workers compensation programs in some cities and states were successfully privatized, through mutual partnerships, as a part to resolve situations in which the programs in those states had significantly underfunded their liabilities. 
Fraud Arising From Worker's Compensation:
In the United States, more than $10,000,000 is lost because of worker's compensation fraud. The most common forms of workers compensation fraud by workers are:
Remote injury. Workers get injured away from work, but say they were hurt on the job so that their workers comp policy will cover the medical bills.
Inflating injuries. A worker has a fairly minor job injury, but lies about the magnitude of the injury in order to collect more workers comp money and stay away from work longer.
Injuries: Faked!
This is when an employee tries to fake an injury so that he can claim for compensation.
When an employee is already fit to work, but tries to hide this so that he can get off work a little bit longer.
No matter how old you are, it is definitely never too late to understand worker's compensation. Most people turn to the elder for advise, so it would be very handy to have the knowledge.
Author Bio
Jenifer is a Law Graduate working as a consultant offering professional services like Consultation on Labor Law, fair HR practises to big organization. She is quite inspired by Mitchell Sexner, leading Illinois workers comp Attorney. Find out More here http://www.sexnerworkerscompensationlaw.com