You may prefer to take your dog most places with you, but sometimes a vacation or business trip makes it necessary to leave them behind. In cases like this, it's important to find safe and loving accommodations where your pet will be well taken care of. As a beloved member of your family, your pooch can't stay just anywhere, so picking a dog boarding facility must be done with careful thought. Use these pointers below to find an establishment that you and your furry friend can both have peace of mind about.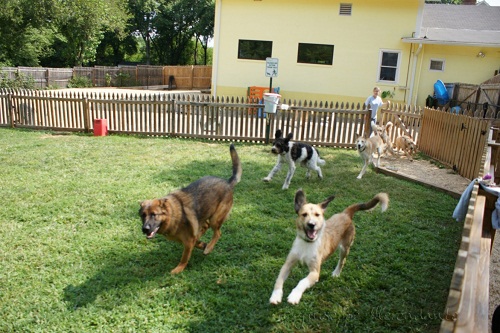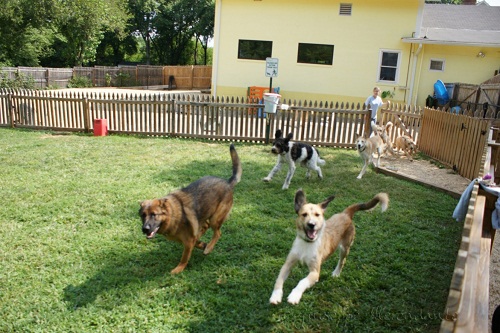 Ask to Meet the People in Charge of Care
Getting to know the staff members who will actually be in charge of caring for your dog will be a big part of your decision. Find out what, if any, kind of training they've had and use your meeting to gauge their enthusiasm about interacting with and tending to animals. Don't be afraid to ask plenty of questions about how they would deal with different types of situations and if they have experience working with your particular breed. They should be interested in learning all they can about your pet, including things like what makes them feel comfortable, medications they're taking, the kind of diet and exercise they require, etc.
Inquire About Exercise and Time Spent Outdoors
It's critical to learn what a dog boarding facility's policiesareon taking their four-legged visitors outside for exercise, potty time and play. Inquire about daily routines and how often they'll be able to get out for some fresh air and a walk. It can be stressful for a dog to be left in a strange place without any familiar faces, but if there's plenty of fun to be had and new friends to frolic with, it's easier for the anxiousness they may initially feel to go away. You don't want your pet to spend most of their time cooped up indoors and inactive.
Examine the Size of Kennels and Boarding Environment
Unfortunately, there are plenty of facilities out there that don't provide adequate kennel space for dogs, especially bigger breeds. Take a thorough tour of any facility you're considering so you can see for yourself just how big the kennels are that your dog would be staying in. Also, examine the size of their dog runs and the rest of the grounds and environment for cleanliness, sufficient light and ventilation, temperature and bedding conditions.
Find Out if There is a Veterinarian On Site or Nearby
In case of an emergency, it's a good idea to find dog boarding that has a trusted 24-hour veterinarian on site or close enough to get to in a short period of time. Ask what the protocol is for medical problems that arise and how they will notify you if necessary.
Leaving your best friend in the hands of strangers can be nerve-wracking, but paying careful attention to each of these aspects will ensure that both you and your pet have a pleasant experience with the dog boarding facility you choose.
Author Bio: Gina Ponce has been a dog lover her whole life and recently rescued a wonderful puppy from her local Haven Humane. As an avid writer, she enjoys documenting all his sweet moments and likes to share tips with other dog owners on the experiences she's had with care, training and boarding.