So how well is Airbnb doing? Well, at $24 billion, they are worth more than the Marriott hotel chain. They have properties in over 34,000 cities in over 190 countries. And there are 500,000 people staying in Airbnb properties each night.
It's a winning formula. People can find convenient locations — city centre, beach, middle of nowhere. They can choose a property with as much or as little space as they need. And it's all at a fraction of the cost of staying in a hotel. Property owners get a great deal, too. They can earn a lot of money and make better use of their property assets — and still get to use it whenever they want.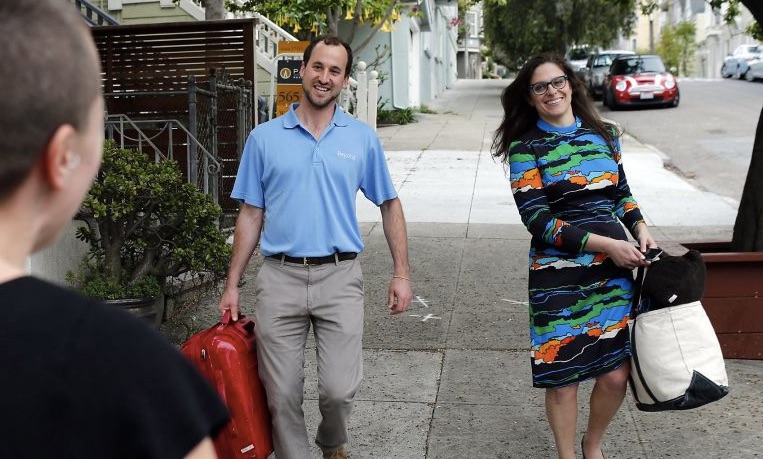 The only thing that puts some people off is the admin and management side of renting out their property so regularly. They think: 'surely it's going to be too time consuming and inconvenient to have to deal with the bookings? I'll have to be there to show people around, clean up after the guests and then do it all again for the next guests.'
Well that's been taken care of as well. Airbnb management services in London offer to step in and do as much or as little as you need. They'll take care of your bookings (and improve your visibility and occupancy rates). They'll be the point of contact for your guests before, during and after the stay. They'll handle key exchanges, cleaning, everything.
Prices are competitive for these management services, and as they maximize your property's occupancy potential they should pay for themselves and boost your income.
Here at Bedspoke we take great care of our clients and their properties. We will manage your listings and make sure they are perfect. We'll handle all the booking and enquiries and take care of your guests. And we'll clean the property and perform any maintenance. We want to make sure that your time is your own — and your property is your own whenever you need it.
If you're looking for an Airbnb management service London then why not visit here: www.bedspoke.com