Keeping pets in apartments can often be a challenge. From the moment you adopt them you need to take care of their needs fulfilling which, given the enclosed space they will be living in, will require some additional effort on your side. You also need to take care of your own needs and train them in such way that they do not stress you, but instead relieve you of stress – they need to be potty trained and learned not to destroy your furniture.
There is also a couple of things you can do which are entirely optional but can improve both your pet's life and the look of your home. All are focused around arranging a small part of your apartment as your pets personal living space.
1) Give them a Comfortable Place to Sleep
Both dogs and cats will love a warm, fat pillow in a basket and will, soon after they sleep there for the first time, start considering it their own. Having a basket to put the pillow in is good because it sets a limit of your pet's bed. In case you don't have the basket, your dog might decide to carry the pillow around in search of a new bedroom. Also, without basket, dogs like to lean on a wall when sleeping, staining it and forcing you to do a paint job every now and then.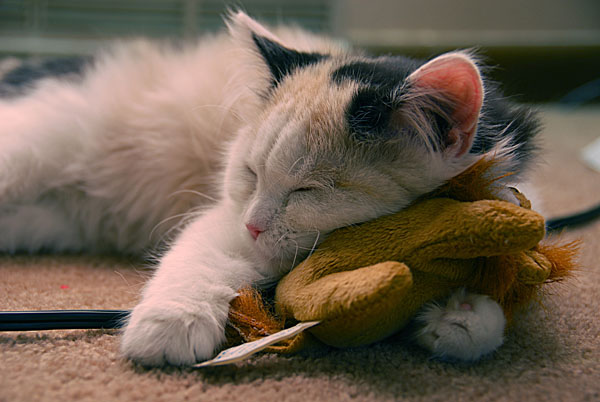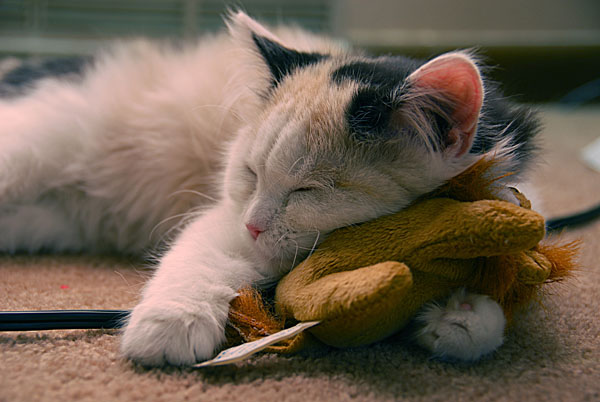 2) Arrange their Sleeping Place According to your Taste
Now, although the little corner we are talking about should belong to your pet and your pet alone, pets are neither famous for their design skill nor for particularly minding about that fact, so it is up to you to organize and decorate their space so that it fits nicely into the rest of your living room.
3) Fit their Little Dining Room Somewhere Around
All right, to call it a dining room might be a bit of an overstatement, but your pet's plate should be somewhere near its bed. Remember not to put it directly on the floor though, because chances are your pet will be a messy eater and you do not want it to feel bad later when your precious parquet is damaged or completely destroyed. The choice of a bowl is also important. Pet shops in any town have a wide variety of bowls available, and you need to pick one that is neither too small nor too big for your pet, because only the right size will ensure minimal spillage.
4) Have a Box with your Pet's Favorite Toys Near it's Bed Basket
The last thing that can possibly make a mess in your living room is a bunch of your pet's toys spread all around it. If you have a dog, make sure it takes only one toy at a time, from a box conveniently located in its own piece of heaven. If you are lucky, the dog might even start returning the toys to the box, because it will perceive the box as a part of its own living space.