Sometimes you just can't prepare ideally for your move. Time and distance factors may dictate that you pick a storage unit without being able to do an in person review of the facility. If you find yourself in this unfortunate predicament you can choose a unit which fits your needs by following a few basic steps.
Use these tips to find a storage unit sight unseen.
Breakdown Your Needs
You likely know exactly what you need to store right now. From cars, boats, antiques, furniture and paperwork you have a good idea of what needs to be placed in storage. Pull out a pen and paper to create your items list. Don't be hasty. Spend a bit of time thoroughly covering every item which needs to be stored versus rushing through the list and making a few glaring mistakes. Fragile items, moving boxes and household appliances are but a few of the things some people may overlook.
Once you've created your list take the next step by picking a unit type. Do you need to store a large amount of paperwork? Consider a climate controlled storage unit. Humidity wreaks havoc on paper. Place your important files in a cool, dry, climate-controlled environment to avoid paper degradation. You may need a covered outdoor unit or a basic indoor unit depending on your specific requirements. If you're storing simple household items a simple indoor unit should suffice.
Packing away expensive items requires top notch security. Inquire into security protocols to increase your confidence in a facility. Reputable storage facilities which boast of strong security should offer 24 hour surveillance through a combination of cameras and guards.  Check to see if your homeowner's or renter's insurance covers lost or stolen items before you pick a storage facility with less than stellar security.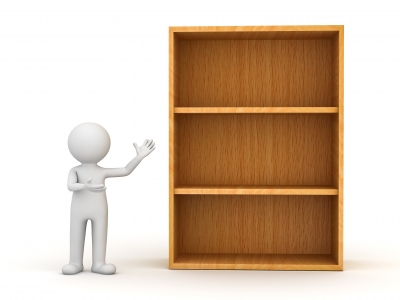 Do a Rundown of the Features
Ask staff about business hours. Make sure you have access to your stuff when you need to pick it up.  Each of these questions should be answered on the storage facility website.
Determine the distance between the storage facility and your home. Save yourself considerable time and gas money by picking a unit within a reasonable distance to your house or apartment. Inquire into rental terms. Can you rent month to month? This is a more viable option for many movers. Find the most cost effective solution for your rental time frame.
Some units may not provide you with locks.  Don't assume that this aspect of storage is covered by the facility. Ask about potential restrictions of items you wish to store. Some of your belongings may be prohibited so check for restrictions prior to renting a storage unit.
Consumer reviews are pure gold. Scour the web to find honest, genuine reviews of a facility and their services to leverage your presence. Even if you can't see the facility in person you can use other people's experiences to make an educated, confident choice. Don't allow one or two poor reviews to cloud your judgment. Look at the big picture by observing the full base of customer reviews to make a sound decision.