Ah, summer; many of us enjoy the wonderful waves of the sea as we escape our stressful work week, or some of us simply enjoy the incredible festivities that await us for the summer. After all, the summertime is an excellent time to embrace and take advantage of all the glorious extravaganzas which we are more than welcome to take delight in. Delicious pink lemonade, festivals by the beach (or the city), and dream vacations that we have set aside money for all await us during this breathtaking time of pure relaxation, fun, and—well—memory-making.
There truly is nothing quite like enjoying summer and taking photos, whether it's through your smartphone, Instagram, or your digital camera to upload onto Facebook or simply create a nice scrapbook since summer, inevitably and kindly, bestows upon us the happiest times of our lives (at least, for most).
So, what happens when there are birthday parties to attend over the summer? You can't let any of your May, June, July, or August friends disappointed when you can't attend their party because you are not entirely sure of which one out of the many birthday dresses there are to choose from to wear to the exciting event.
If you are struggling to find the right dress for a birthday party, then look no further. This guide will help you significantly, and before you know it, you'll have the right dress for your friend's big day. Here are a few helpful hints to dressing up accordingly.
1. Choose your Favorite Summer Color
Currently, there are quite a few summer colors which really are adorable—or hot, if you want to go to that extreme. Colors options for the summer include the following: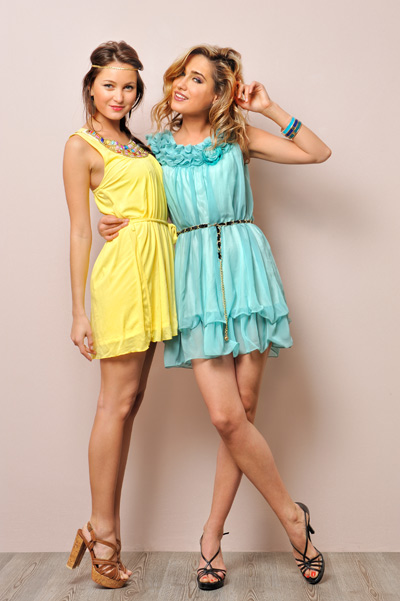 Orange
Coral
Mint
Pinks (mostly magentas and fuchsias)
Neon hues (recommended colors for this would be neon blue, green, yellow, pink, purple, and the like)
Whites (this is perfect for dresses, blouses, and tops; as far as bottoms go, you'd be safer wearing a pair of high-waist jean shorts)
Deep teal
2. Select an Appropriate Summer Print
If wearing a solid-hued dress or blouse makes you a bit bored, then there are prints which can come to save you from that. Here are just a few highly recommended print ideas for your summer birthday party:
Floral print (makes sense, right? Try to make them a bit tropical, if possible)
Checkered print (this just gives off the 'I'm about to go to a picnic look' and is very adorable for a retro or vintage feel)
Leopard print (you can't go wrong with leopard print—it's almost considered a neutral these days—but make sure to add a nice summer-hued belt or earrings to the ensemble to give off the perfect 'summer' vibe)
Plaid (this is for that fun, low-maintenance grungy party you've been invited to—works particularly well for backyard birthday barbeques!)
3. Don't Overdress
Listen, this is most likely your friend's birthday party; make sure to respect that. Don't be wearing something that will make her feel like less of the center of attention. Instead, dress adorably, but not to the point where it makes your friend a little unhappy. Otherwise, enjoy the party!