I'm off on holiday tomorrow! Lots of us might be planning to escape the current cold weather in the UK and head for warmer climes over the school holiday period so I thought I'd share some of my tips for making sure you're prepared.  It's not a lot of fun thinking about what could go wrong on your holiday, but you'll relax far more if you've prepared in advance so you don't have to worry.
Insurance
Not just in case of cancellation, but also for any medical expenses you might incur and for lost or stolen goods.  Make sure you have enough cover for whatever you're planning to do.  As an example, I made sure my policy covered me for rock climbing, rafting and horse riding, as I may do all three while I'm away.
What are the Risks?
Compared to most countries, we have a relatively low level of risk of natural hazards.  Although it's unlikely you'll be caught up in a disaster on your holiday, it is worth being aware of the risks that are in the country you're visiting.
Have you ever heard the story of Tilly Smith?  At 11 years old the school girl studied tsunamis in a geography lesson two weeks before she went on holiday. When the 2004 Asian Tsunami struck, she recognised the signs that it was coming and got her family and other holiday makers off the beach.  So it just goes to show what a little preparation can do!
The Pacific Disaster Centre's Global Hazards Atlas has a map showing natural hazards currently affecting countries worldwide.  You can search by continent or country on Prevention Web to find information.  It's also worth checking the Foreign and Commonwealth Office travel advice for the country you're travelling to.
If you'd like to get your children involved in holiday planning, take a look at the website edu4hazards where you'll find tips and information on major hazards.
The other thing you need to check, depending on where you're travelling and what you'll be doing while you're there, is whether or not you need vaccinations or anti-malaria tablets.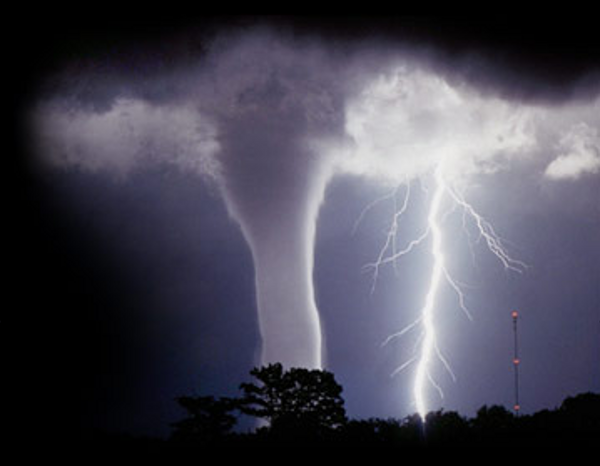 What to Take?
I'm an advocate of emergency grab bags, but I'm also a big fan of lightweight packing. So I won't suggest you fill up your precious suitcase space with tins of corned beef and spaghetti hoops.  Especially as many countries have restrictions on what food products can be brought across their borders anyway.  However, there are a few essential items I always pack when I'm going away.
First aid kit and medication – depending on where you're staying you may only need a few essentials.  Alternatively you might need a full, comprehensive kit of pills, plasters and dressings. If you take regular medication for any reason make sure you have enough for the entire length of your trip.  Also make sure you know how to use anything that you have with you.  I'm lucky in that I have completed many First Aid at work training courses as part of my job, but if you aren't first aid trained I'd suggest you find a similar course.
Emergency contacts – contact numbers for your insurance company, friends and family back home and the number for the British embassy in the country you're visiting.  Many countries use 112 as their primary or secondary emergency number, but make sure you double check.
ID – I'm totally paranoid about knowing the where my passport is after I made the very expensive mistake of losing it two weeks before I went away last year. I now also keep a photocopy of it and all my other necessary documents and store them away from my luggage!
Money – consider taking travellers cheques or a travel card rather than a wad of cash and be sure to take precautions against pickpockets.  I usually split cash between my bags in case I lose one – plus I always get a nice surprise at the end of my trip when I find the money I forgot about! Also, tell your bank that you're travelling abroad so that they don't block access to your account due to unusual activity!
Torch – whether it's for navigating round a new place in darkness, trying to find your keys or getting to the campsite toilet in the night . . . a torch will always come in handy!
Sun cream, sunhat and glasses – unless your holiday is to Mawsynram, you'll be hoping to see the sun for at least some of your holiday.  And the red lobster look is really not in – so remember to slip on a shirt, slop on some sunscreen and slap on a hat!
Water bottle – don't get dehydrated!  Unless you really want an effective way to ruin your holiday.
Water purification tablets – I usually put some in my first aid kit, especially if I'm going somewhere that doesn't have drinkable running water
Mobile phone – personal choice, but if you take one, check the charges and insurance
Lightweight scarf / pashmina – keeps you warm when it's cold, the sun off your neck in the heat, can be used to cover your head if cultural tradition requires it or as an emergency bandage if you get into trouble. There versatility knows no bounds!
Prepare your Home
Before you leave, make sure your home is prepared, so you don't come back to any horrid surprises.  If it's winter, think about leaving your heating on for some of each day, to prevent burst water pipes.  And make sure you lock all doors and windows.