In the interest of improving the indexing of your site, we've put together a list that encompasses everything from robot.txt files to contests you can hold in order to improve your Dental site's incoming traffic.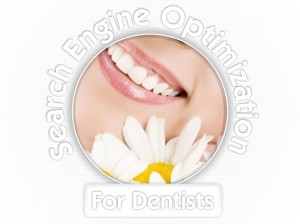 Make sure your robots.txt file is setup correctly
While not the most exciting aspect of SEO, robot.txt files are an essential component webmasters must take into consideration.
The file itself it a text file that indicates to search engine crawlers what pages you don't want indexed.
Crawlers do not necessarily have to follow this .text instruction since it's simply your personal preference, but most major search engines respect the robot.txt file of a site.
Even if setup right, search engines can still list pages you don't want indexed as URL only listings.
Using a robots noindex meta tag on a particular page can help to block the indexing of a page of interest completely.
The reason for setting up a robots.txt file to being with is to prevent getting a 404 HTTP status whenever a search engine access a file missing a robot.txt.
Creating the file itself is easy, as there are free robot.txt file generators online such as Google Webmaster Tools. You can also go about creating one yourself.
Google Webmaster Tools will also let you know if the file is syntactically correct.
Make sure you have an XML sitemap (and Submit it to Google)
Using a google account, you can log into Google Webmaster Tools to submit a desired sitemap using the site configuration menu.
Doing so notifies the search engine about the pages on your site.
A site map simply serves as a road map for the content on the site. There are plenty of free sitemap generators that can be found online with a quick search, such as Google Sitemap Generator.
Most sites automatically generate the sitemap using XML (Extensible Markup Language) formatting.
The formatting itself does not necessarily do anything (it simply is used to move and store information), it's just the format sitemaps use.
Your meta-descriptions should be well-written as CTAs
Your meta-description should be a short and sweet explanation of what your content is about.
It's the little descriptions or snippets you see on a results page when you use a search engine.
It should not only utilize keywords strategically, but provide a description that will compel a user to click the search result.
This can be done using different catches ranging from a call-to-action to startling statistics. Anything that would make you want to follow through to the site and click.
Invite Client Opinion on Social Media & Review Sites
Ask your clients to write a review about you and your office on social media or local listings.
This can be anything from Facebook, Yelp, or even their personal website. A positive review on other sites can help push traffic towards your site.
You can offer incentives to clients for doing so, such as a free teeth cleaning or check-up.
Fill Out Local Listings
Sites such as getlisted.org allow you to view what listings you are claimed on. It can show you to what degree you are utilizing free listings through search engines.
This way you can follow through and claim your listing with certain engines that may not currently index your site.
Link build Through Family & Friends
Ask your family, friends, relatives, acquaintances and partners to link to your site. This may be done though their own personal blogs or websites, or their business's (if possible).
Establishing these inbound links will not only drive more traffic to your site, but help in bringing up your ranking with major search engines.
Attend a Conference or Job Fair in Exchange for a Link
Fairly straightforward, attending an event will help bring traffic to your site.
This is done by providing a link to your site on a conference or event's site in exchange for your time and attendance.
Have a Contest for Clients in Exchange for a review or link to your site
The tip says it all. You can host a contest for your clients to compete in, which contestants can compete in if they provide a review of you (or your office), or a link to your site.
Dr. Robert D'Alfonso is the head of Lakeway Center for Cosmetic Dentistry in Austin, Texas.
D'Alfonso's team at the Lakeway Center provides everything from general dentistry to all cosmetic procedures such as full mouth rehabilitation, and the center even keeps a certified massage therapist on staff for patients.