A trip to the land down under would be incomplete without a dive, and Australia is large enough to accommodate divers of all levels and preferences. The Northeastern coastline in particular is its crown jewel, as the home to the only underwater member of the Seven Wonders of the World, the Great Barrier Reef. It is far from the only proper diving site, but it is by far the most breathtaking. Most dive shops are located in the Cairns and Port Douglas. Commercial diving companies in the area cater to amateurs, the largest demographic among tourists, and advanced divers might have a bit more trouble finding a merely rental company. It is not impossible, of course, as the entire region lives off of divers and boating enthusiasts, but finding and arranging a deal with a choice company online, before traveling, is recommended.
Boat charters offering day trips will take you to the most popular southerly sites, but for a more authentic, customized experience, or for the northern sites, hiring a liveaboard is good value for money. Most divers will opt for the Outer Reef, which can be completed in a day, two at most. The Coral Sea, Cod Hole, and the Ribbon Reefs are situated too far from any shore – these are week-long expeditions, expensive even for Australian standards (and those are pretty high), and best left to expert divers who came to Australia specifically for the plunge. Going on expeditions like this is risky business. Liveaboards are not so well connected as diving companies, and it is hard to tell apart the trustworthy captains if you are not a local.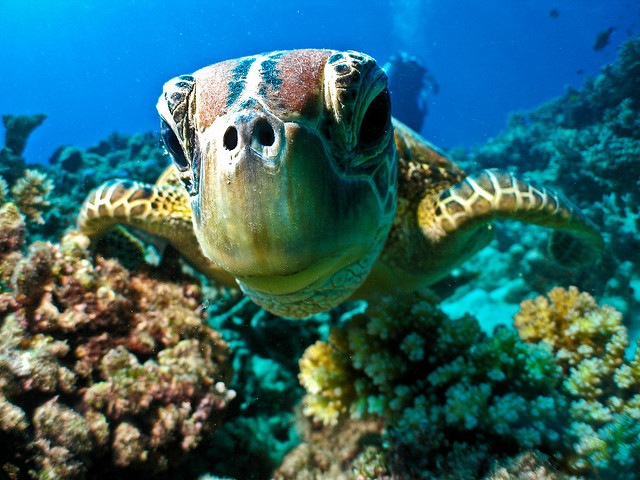 As you will be relying on the boat for a long time period, you must make sure that it is a professionally built boat, and not a backyard DIY. Lizard Island, even farther away, is reached by plane, but the trip can be arranged through licensed diving companies.
Wreck dive enthusiasts will find several prominent sites to their liking, all around the island, so basically, in different water conditions. SS Yongala is a popular wreck just south of the Great Barrier Reef, and close to Ayr. It had been underwater, intact, for almost 50 years, and today, it is overgrown with corals and home to sea creatures such as enormous groupers, sharks, rays and turtles. Diving the SS Yongala is an entirely different experience in different seasons. Wintertime makes it home to whales and manta rays; summertime means colorful schools of tropical fish.
Heading south, divers enter New South Wales and cooler water temperatures (as cool as 13°C, so pack a diving suit). Relatively warmer waters can be found in Byron's Bay, one of the best diving destinations in the country. The Bay did not suffer the problem of all "recently discovered" popular locations – poor management. In fact, this is one of the more organized, clean, correctly legislated diving zones and an inspiration to worldwide tourist sites-to-be. Whales and dolphins are a common sight in the wintertime, as are grey nurse sharks. These sharks are native to Western Australia, and almost any dive will have you swimming with them.
Western Australia may be of less interest to divers, but it is not without its charm. Perhaps the best place to invest in is Ningaloo Reef, a long stretch of reef off Coral Bay, near Gascoyne. The water is optimal March through June, which is also the most active period for marine life. This comprises mainly manta rays, but whale sharks, the largest fish in the world, can be snorkeled with, making the trip worthwhile.
IMPORTANT NOTE: Australian seasons differ from the Old Continent. Winter is June through August, summer is December through February. This is majorly affected by where on the continent you are located. More information on Australian weather.