Your company may not have the financial capital of large corporations, but that doesn't mean you cannot spread awareness about your brand. Here are four marketing tips for the small to mid-level business owner.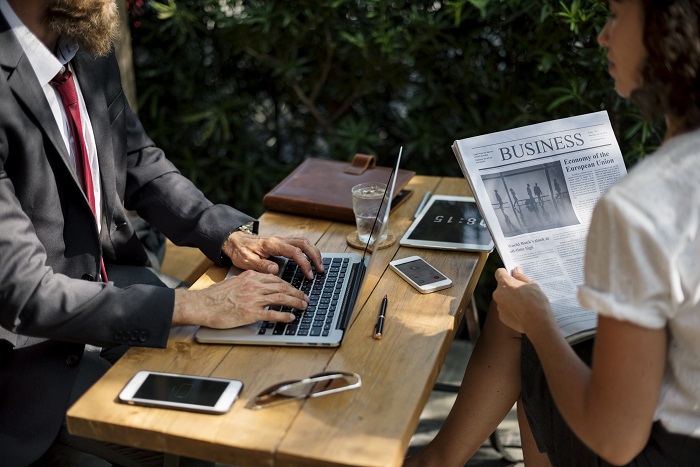 Create Instructional Videos
Nothing screams expert like a business owner who can explain the details of his industry in layman's terms. Instructional videos give you the opportunity to provide current customers with tips all while showing potential clients how knowledgeable you are and why they support your company.
It costs nothing to provide YouTube subscribers with homegrown videos, which is where you may want to begin if you're working with a low budget. Professional videos that call for videographers and behind-the-scenes staff require more money but also come with higher marketing rewards.
Recycle Online Content
It is not always necessary to start from ground zero when you have a functional website with good content. In most cases, you can rebrand yourself by merely hiring a writer to re-imagine what's already online. You definitely don't want to plagiarize yourself or run into any duplicate content issues but recycling content can be extremely effective way to keep readers on your webpage and increase rankings.
Repurposing content becomes quite significant when you have paid for studies. You definitely do not want to toss all of that relevant work out of the window just because customers are tired of seeing the same thing. Instead, consider crafting new sections in which you may incorporate the stats. This form of recycling lets you keep valuable content and attract new customers.
Conduct Contests
Everyone likes free stuff! There is little more refreshing than a small business that gives away their product. Such sweepstakes tell customers that your product is so incredible that you're willing to bank on them returning after trying your brand for free. This sort of confidence is what transforms potential clients into lifetime supporters.
Attend Seminars in your Industry
You never know all of the tricks in the game, which is why you should continuously educate yourself on new trends. There is no way to stay abreast of what's new in your industry without attending a few seminars several times per year. Hearing from authority figures in your industry can give you perspective and increase your abilities greatly. Conferences like The Rainmaker Retreat may even be beneficial to your business as a whole. Stow away on a week-long retreat to regain focus on what matters to your clients.
The result of marketing is more sales. There are, however, many paths to getting to this conclusion. Contrary to some beliefs, you do not have to invest thousands in advertising to spread the word about your company. Strategic planning and promotion do more to build awareness about your brand than anything else you would consider.