Hen's Party
It is your last night of basically being single before tying the knot forever, and it is a night that needs to be remembered. That is why hen parties are all about partying and enjoying it to the fullest. It is also important to choose a destination that will make the event memorable and unforgettable.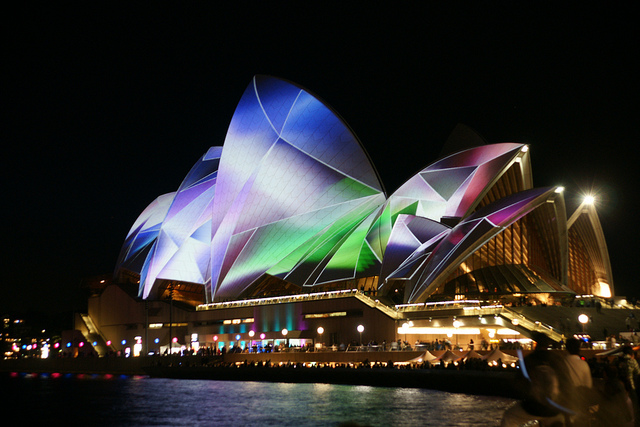 The Buff
Looking for a night of naughty and raunchy fun? Then dial B for Butlers in the Buff. They are more than just hunky males here to entertain you; they are real gentlemen who will make sure that your night will be unforgettable and still classy. By hiring them you will have an entourage of hunky men following you from party to party if needed. The best for a hen's party is that they are all uniformed in tux collars, cuffs and aprons; and also making sure that you and your party are having a blast.
Treasure Hunt
Plan out the whole day with your friends, and embark on an interactive journey through Sydney as you look for hidden treasure. A treasure hunt is great for some friendly hen competition and it will surely be something to remember. At the end of the hunt you will all meet up at a designated bar and compare experiences, photos, treasures and cheeky waiters to bring you drinks while you enjoy your night.
Cruising in Sydney

Make your last day luxurious and filled with excitement when you hop on a cruising ship around Sydney Harbor. Your friends and you will enjoy a great time as you will enjoy the hot sun, nice weather, drinks coming your way and all the fun games and activities your party planner has in store. Moreover, you can pull up to a nice bar in the evening to keep the party alive, and if you are a lucky your party planer may even have a few surprises waiting for you at the bar. You will have to bear through a day of luxury and pampering to find out.
Pole Dancing
Why not make your last night of a single lady into something really daring? Pole dancing in Melbourne will guarantee that you and your hens will have a blast, and that you will learn some sexy and hot moves that you can later on use.
Moreover, you will be able to try out different hens night accessories and might even discover a wild side that you never thought you could have. At the end of the dancing class you and your hens will get a cheeky and daring gift bag. Your instructor will be very daring and provocative so that you enjoy yourselves.
The Radisson Hotel
If you prefer a quieter way to party away your last night of single life, then Radisson Hotel will offer a great deal: a high tea party. It may be unconventional but it is for the ladies who enjoy life on the down-low and who want to mark their last single night with style.