It's not hard to imagine yourself sipping wine outside a cafe or cruising along on a gondola when you start dreaming up your ultimate trip to Italy. In fact, the country is so overwhelmingly beautiful and appealing that you might have trouble narrowing down your travel options. For those who simply can't decide which part of Italy to visit, here are the top five must-see cities to add to your bucket list.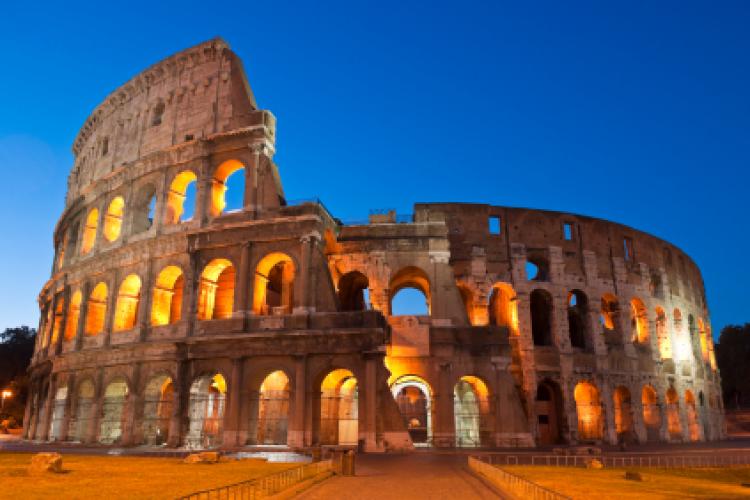 Rome. The Colosseum. The Roman Forum. The Pantheon. The Trevi Fountain. The Spanish Steps. Castel Sant'Angelo. Need we say more? The list of attractions in this definitive Italian destination is practically never-ending, and each one seems more spectacular than the last. Rome is a city imbued with a long, rich history that has fascinated outsiders for centuries. If you only have time to visit one city in this marvelous country, let it be Rome.
Venice. This city on the water has been a backdrop of countless international films, and it's no wonder, considering the novel beauty of houses that seemingly float atop the sea. But there's more to this incredible locale than gondolas poled by crooning boatmen. As you walk along the Grand Canal, take in a bird's-eye view of the city from the steeple of the San Giorgio Church, or feed the pigeons that throng Piazza San Marco, you'll enjoy a city steeped in history and breathtaking architecture. Don't forget to sample the wares at the city's many famous cafes and check out any festivals in the area, especially the world-famous Carnival.
Florence. Commonly cited as one of the most beautiful cities in Italy, and even the world, Florence is not only the best place to view Italian Renaissance art and architecture, but it is also the gateway to Tuscany, a region that features castles, villas, vineyards, and more. If you're looking for a vacation that is a feast for the eyes as well as the taste buds, you can't go wrong with a trip to Florence. Make sure to stroll through the Boboli Gardens, drink in the Renaissance masterpieces housed at the Uffizi Gallery, pick up a few souvenirs at the Mercato Nuovo, and end your day with a visit to Casa del Vino, the oldest wine bar in Florence, to sample a wide variety of Italian wines alongside traditional food pairings.
Milan. Best known as the center of fashion in Italy, there's more to Milan than runway shows and designer duds. For example, you can pay a visit to the Duomo, the world's largest Gothic cathedral, or attend a show at the famous La Scala Opera House. Of course, you might also fancy the shopping experience this fashionable city is renowned for, in which case you should hit up the Quadrilatero d'Oro for some exclusive shopping you won't find anywhere else.
Vatican City. Technically, this sovereign city state is located in Rome, but it definitely qualifies as its own destination for tourists who want to visit Italy. Must-see items for your itinerary include Michelangelo's famous ceiling in the Sistine Chapel, St. Peter's Basilica (including another Michelangelo masterpiece, the sculpture Pieta ), St. Peter's Square (the piazza where crowds gather for various events), and of course, the Vatican Museum full of priceless historic and religious treasures. And when you sign up for services with an operation like Through Eternity Tours, you can hit all the high points without breaking a sweat or cracking open a map.