The fashion models, people are only seen in TV advertisements, Movies, and sometimes unfortunately around you. But do you know that there are some cities around the world, people goes crazy with the latest trend and styles. You will see models walking in fronts of your in the streets and everywhere. Here I want to tell you about top fashion cities in the world which makes new coming people go crazy. Some of the cities are fast developed and some of them are maintaining it for centuries.
5.  Las Vegas
It was found in 1905 but it took lots of time to get in top place, you find cheers, dancers, all trendy models walk in front of you, this is the best place to spend your holidays, and mostly suits for teenagers, and peoples come to celebrate bachelor parties, After High school Parties and so on.  Also, you find Hollywood stars around you somewhere in Las Vegas. Vegas completely nonstop 24X7 entertainment.
4.  Sydney
Sydney is the state capital of New South Wales and the most populous city in Australia. Models parade around you in the streets, bars, Restaurants, and in your hotels too. There are many other wonders which attracts like Port Jackson, Sydney Opera House, Darling Harbor, Bondi Beach and Sydney Harbor Beach.  This place is good for Family Tours and Bachelor party holiday trip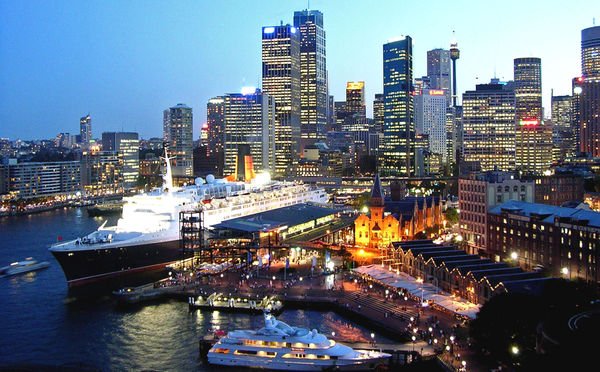 3.  Hong Kong
It is officially known as H.K, there are millions of new visitors to Hong Kong, its name itself and icon heard all over the world. All day all night completely active and entertaining city all time. People also visit to have some extra fine with around places like Victoria Peak, Hong Kong Disney Land, Lantau Island, Ngong cone 360 and Hong Cong Museum of History.
2.  Rome
The stylish nature is continuing from the Ancients days to the Modern days. This is the place to visit to watch the complete. People visits around the world to see some ancient structures and idols of Rome History like the Colosseum, Trevi Fountain, Pantheon, Roman Forum, St' Peter basilicas and many more wonders around.
1.  Paris
Paris has been keeping its name since 3 centuries; the moldings in classical design and world famous designers are from the capital Paris, You won't believe it's completely dream place all around you. It is the only fashion capital of the world. So here is why Paris is the Iconic and fashionable Capital comparing to others.
There are all combined things iconic, Fashionable, and Historical places in different areas like, London, New York, Milan, Los Angeles, Sao Paulo, Singapore,  Madrid, Tokyo, Berlin, Romantic Amsterdam, Via Venezia, Barcelona and many other places.