Samsung Galaxy Note 4 comes with all the latest hardware and amazing specifications. Moreover, its all-new flagship in the market, which is powered with interesting, features.
Specifications of Galaxy Note 4:
Dimensions: 153.5 x 78.6 x 8.5 mm
Weight: 176 g
Operating System: Android 4.4.4 KitKat
Processor: Exynos 5 Octa 5433, 4 x Cortex-A57 1.9 GHz + 4 x Cortex-A53, 1.3 GHz
Graphics: Mali-T760.
Display: Super AMOLED, 5.7″, 2560 × 1440 pixels, 515 ppi
Memory: 32 GB of flash, extension with memory card micro SD.
RAM: 3 GB
Camera: main – 16 MP, video recording in 1080p, the front – 3.9 MP.
Wireless Technology: Wi-Fi, Bluetooth 4.1, infrared
Interface connectors: 3.5mm headphone jack, Micro USB 2.0.
Battery: Li-Pol battery is 3220 mAh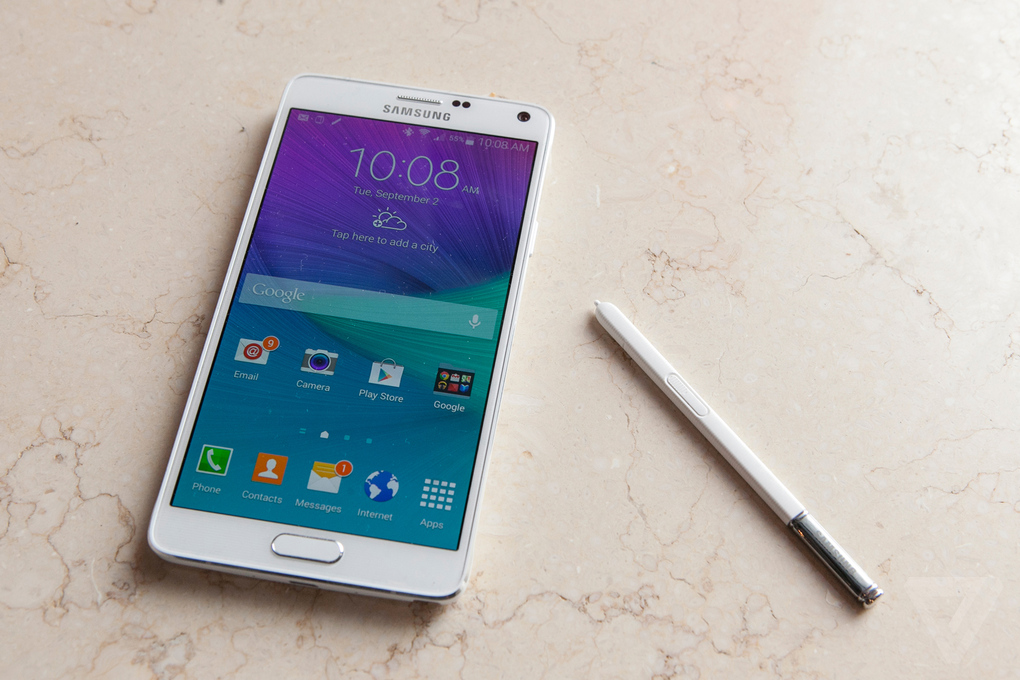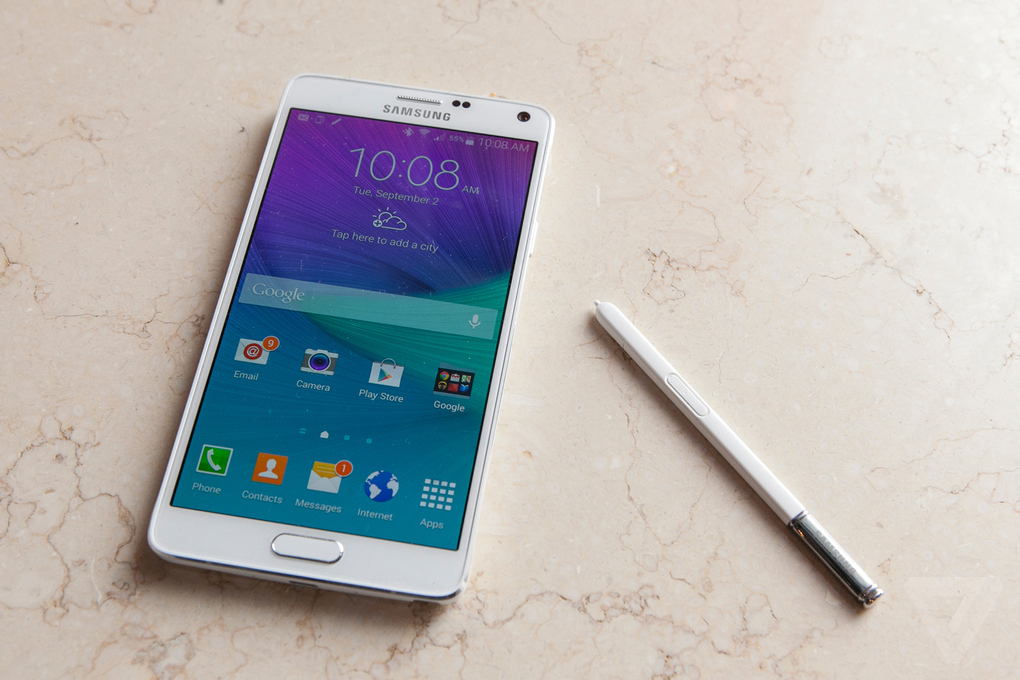 Well, the above specifications show that it is not less than any beast smartphone in the market. But if we compare it to previous generation, we would find the rise in battery capacity is quite significantly – only 20 mAh to 3220 mAh. If you increase the display resolution would be logical to assume that the energy will be spent quickly. But, fortunately, energy-efficient processor in this case saves battery energy. At least, the smartphone does not live less than the previous generation. In the case of the LG G3 it was different, there is the battery life has decreased significantly. However Galaxy S7 Samsung wont disappoint
The new TouchWiz in Galaxy Note 4 is high time to throw. Let's start with the software end; well add-in in the TouchWiz was not leading in terms of speed for a long time. Our flagship is running Android, in this case – 4.4.4. And the associated upper layer TouchWiz works fine. Samsung first paid attention to the musicality of their devices; but about the ability to work with a stylus, we generally not discover something great.
Everyone will like the Note 4 and immediately wonder:Android device is always inferior to iOS. We are talking about the musical possibilities. Samsung added the ability to control the delay sound, and even competently explained that there is. But in Galaxy Note 4, with the apps like GarageBand, Soundcamp, and sight – there is no delay at all! In addition, it is possible to connect to your phone for third-party tools MicroUSB or 3.5 mm jack. And among the gifts for the Galaxy Note users have pretty advanced software for musicians. Well, finally, the ice was broken!
In Note 4 interface is more adapt to the S-Pen, when you get it. Windows are scrolled all comes to life and becomes more informative. It is like the widget that according to certain criteria (which you specify: Wi-Fi, location) determines where you are and includes certain features. You can set up the most necessary icons for work, home and other places convenient!
So, far the Samsung Galaxy Note 4 is a great device and yes it is the best smartphone of this year and it did not come as a surprise. There were already lots of rumors regarding the release and now again there are rumors in the market for upcoming releases like Galaxy Note 5 and Samsung Galaxy S7.