An incredible number of mergers and acquisitions unfolded to close in 2012. Starting first with a merger between Lightower Fiber Networks, a metro fiber and bandwidth provider, and Sidera Networks, a high-capacity enterprise communications service. The agreement led by Berkshire Partners, a Boston investment firm, was valued more than $2 billion to acquire and merge both companies.
Pinnacle Entertainment filed its press release in 2012 agreeing to buy Ameristar Casinos for $896 million. The buyout of Ameristar Casinos by Pinnacle Entertainment hopes to expand its footprint adding eight hotel casinos in eleven states. Pinnacle Entertainment will assume a $1.9 billion debt and already operates seven casinos in Louisiana, Missouri and Indiana, along with a racetrack in Ohio.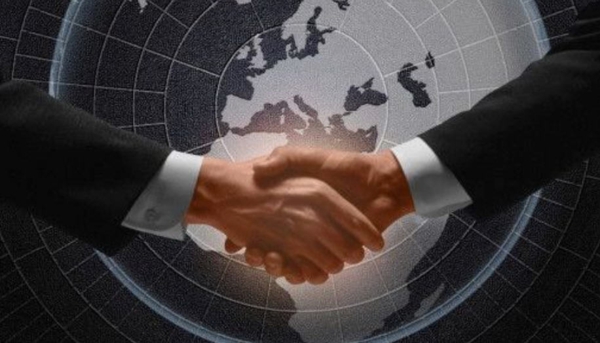 General Electric made headway in 2012 with the acquisition of Avio, an Italian aerospace company and long-time partner in a jet engine business. The deal was valued at $4.3 billion allowing G.E. to acquire Avio from Cinven, a British private equity firm, and cultivate new offers from Avio's products and services. More than half of Avio's revenue originated from selling products to G.E.
Sprint Nextel reported an interesting deal in 2012. The offer was to buy Clearwire, a wireless network operator. Sprint Nextel had already owned a stake in Clearwire, but the deal, valued at $2.2 billion, proved necessary for Sprint Nextel to remain innovative. Comcast, Bright House Networks, and Intel collectively owned stakes in Clearwire.
Equifax made an astounding offer to buy a Credit Services business of Computer Sciences Corporation, a deal valued at $1 billion which Equifax offered to pay cash. Equifax hopes to bolster tax incentives after the purchase of Houston-based CSC Credit Services Inc. Equifax figures the acquisition will result in $105 million to $110 million annually.
McGraw-Hill Companies, a long-time publisher and provider of high-end financial information has agreed to sell its education unit to Apollo Global Management for $2.5 billion. McGraw-Hill Companies originally chose to spinoff the education unit aimed at separating slower-growing business from fast-growing units. McGraw-Hill board members were in agreement as the deal presented the most value to shareholders. The education unit was once considered the company's strongest unit. Financing partners included Morgan Stanley, Jefferies, UBS, Nomura, BMO Financial Group, and Credit Suisse.
Cisco Systems filed its press release in 2012 to buy privately held Meraki for $1.2 billion whose investors include Google and Sequoia Partners. Cisco will continue to bolster its cloud computing innovations. Maraki was founded in 2006 by Massachusetts Institute of Technology graduate students. Cisco Systems had concluded 2012 with eight acquisitions adding to its remote cloud computing technologies.
Peter Wendt is a writer and researcher interested in business news and corporate information. If your business is going through a merger or acquisition, Wendt recommends speaking to John McDuff, an experienced business attorney in Austin.