Getting a fake tan was previously something that would be an embarrassing admission to make. These days, however, with the popularity of some reality television shows, there is now no embarrassment involved. A fake tan is now a vital part of the personal beauty regime, for many men and women.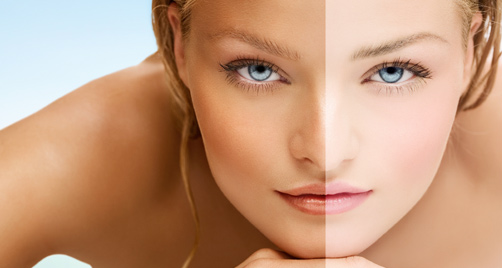 This rise in demand for a natural looking fake tan has spawned a very competitive industry. Most beauty salons and spas now include spray tanning as part of their portfolio of treatments. Increasing numbers of beauty therapists are seeking accredited training courses in spray tanning as part of their continuing professional development.
Avoiding Fake Tan Disasters
We have all had fake tan disasters in the past, where using a product has left obvious patches and streaks that spoil the effect of the colour on the skin. While home tanning products have developed in leaps and bounds since those days, there is still no substitute for the flawless and natural looking tan that can be achieved by visiting a well trained and knowledgeable beauty therapist. A good accredited spray tan training course gives the student a sound knowledge of the products and equipment used and provides them with the expertise to provide a beautiful, blemish free skin colour. In addition, accreditation allows the therapist to obtain public liability insurance so that her customers are covered in case things do go wrong.
Knowledge is Power
A good spray tanning expert will have an in depth understanding of how the service she provides is of benefit to her customers. There are the well-known health benefits, of course, with regard to skin cancers, but the boost to a client's self esteem cannot be underestimated. For many people, having a tan is a precursor to feelings of good health and well being. Staying pale, especially in the summer months, is not a consideration for them and having some colour helps them to feel healthier. Having a spray tan can also help to conceal some skin imperfections and blemishes and can mask cellulite, evening the skin's appearance. A tan can actually have a slimming effect on certain parts of the body, too, adding to the sense of well being.
Health Benefits
Customers also benefit from the fast way that the tan is applied. Getting a comparative colour with sunbathing or sunbeds would take some time, involving extended periods of UV exposure. This, again, greatly increases the risk of skin cancer. A spray tan can be applied within around 15 to 20 minutes and some colour is visible from the start, with deeper colour developing within a few hours.Spray tans are very well suited to fairer skins, too, giving a natural colour that does not look orange.
With such a significant boost to self confidence and well being at stake, the therapist will be committed to getting the best colour and finish possible for her customer and this is where professional training will best come into play. All of the expert tips and tricks the therapist learns will allow them to give their client an immaculate tan.
AUTHOR BIO
Ilena is a beauty therapy trainer and professional mentor to the beauty industry. She recommends that her students undertake accredited spray tan training courses as part of their continuing professional development.