We make friends and share everything with them. Friendship is a stronger bonds that most of the human emotions in this world. Since school we start making friends and throughout life we keep on meeting new people among whom some of them eventually become our friends. The memories that we share and cherish are the most expensive things in this world. Traveling, on the other hand, is a food for soul. When one travels with friends, the deadly combination makes the journey, a trip of a lifetime.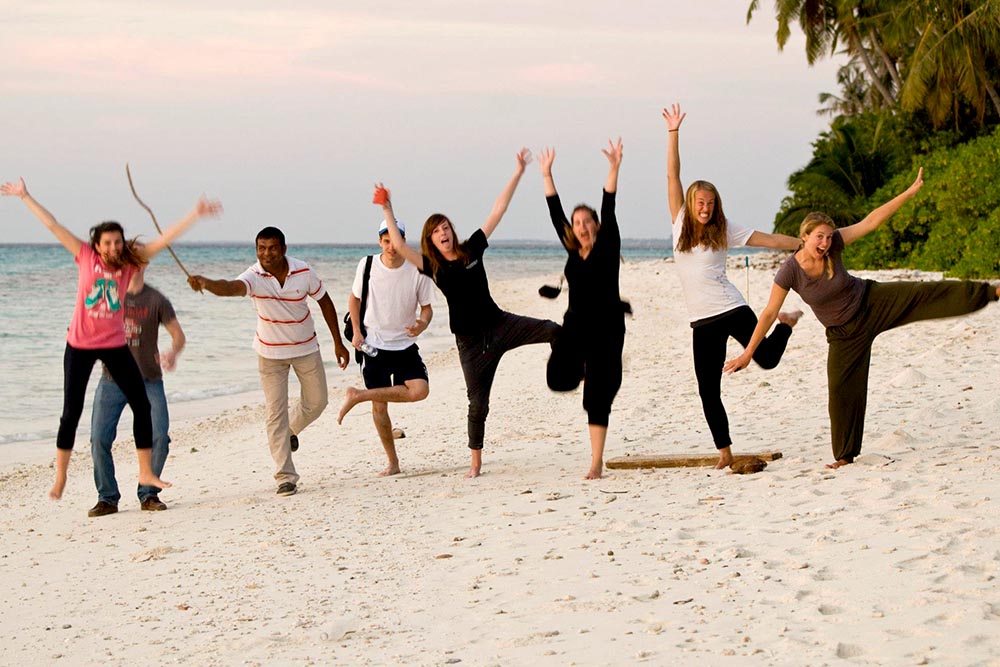 The Places you can Enjoy with Friends
India offers a plenty of places where one can hop in with their friends and spend some beautiful days of their life. Just call up your friends, make a plan, pack your bags and get ready to go.
Savandurga, Karnataka: A small and quiet hill station located at 60 km west of Bangalore. It is a part of the Deccan plateau and the place is full of caves, forests and a lot of greeneries. It is best for a group of friends, who love adventure, water sports and climbing. There are many climbing routes ranging from 700 to 950 feet, and they have some beautiful names like Cloud 9 or a Simple Monkey Day.
Hampi, Karnataka: If one wants to re visit history and have a group of friends, who are fascinated by the ruins of the ancient temples and forts, then this is the right place for them. The serene ambience and the scenic beauty makes this place a must visit. This is a small village where one can spend a quiet holiday with friends.
Gangtok, Sikkim:  Capital of Sikkim where chilly breeze blows away your hair and the snow peaked mountains make an ecstatic view! Those who love to trek and mountains, this place can do wonder to them. Trekking routes, green nature and chilled weather make this place a wonderful visit with friends. Apart from the beauty of nature, if one has a group of fun loving and party friends, then there are a lot of pubs, cafes and casinos to chill out.
Pangong Lake, Ladakh: The heaven of India. Be it alone or with friends or family, this place is a perfect tourist destination and a must visit for all. This enormous lake has electric blue water and is surrounded by the rugged mountains and blue sky. The magic in nature engulfs you completely when you reach there. The serenity of the place makes you happy and peaceful. A bagful of memories are created with friends.
Andaman Island, Andaman: Want to do under water diving? Want to see the corals floating in blue and green water? Then visiting this place with friends can be a wonderful experience. The colorful fishes and the sunken ships make this place look like an eternal beauty.
There are many other places, to visit in India with friends. In fact, the place may not matter when there is a good and colorful company. Friends are forever. Why not make memories with them, which will last forever? Also, one can also order food on train when travelling to make the journey more pleasurable.