The other people walk through your front door, they will begin to form their first impression of your home. That's why you need to put some effort as much thought and consideration into your entryway's style and decor, you need to do this same for all rooms throughout your house.
Some Decor Tips Suggest  that your  Entryway Looks Fabulous

Position Your  Sofa
Your couch is often the largest piece of furniture in the living room, so having it in the right spot can make all the difference.
A good rule of thumb is to situate your couch so that it's facing the door, whether it's angled in a corner, floating or along a wall. If you are forced to place it with its back to the entrance, add a console table behind the sofa with lamps or art books so it looks more inviting.
Experiment  with Color
An easy, inexpensive way to change up your entryway's decor is to paint one wall a different color or shade. Try a fun new color on the focal-point wall, the wall directly in sight when entering the door. For a fun pop of color without taking too much risk, go two shades darker on the same paint chip as the rest of your walls. The colors will flow without jarring the eye.
Another color strategy is to pick a fun color and use it in three distinct places within the entryway. You'll be surprised how much color you can add to a room by unifying with color.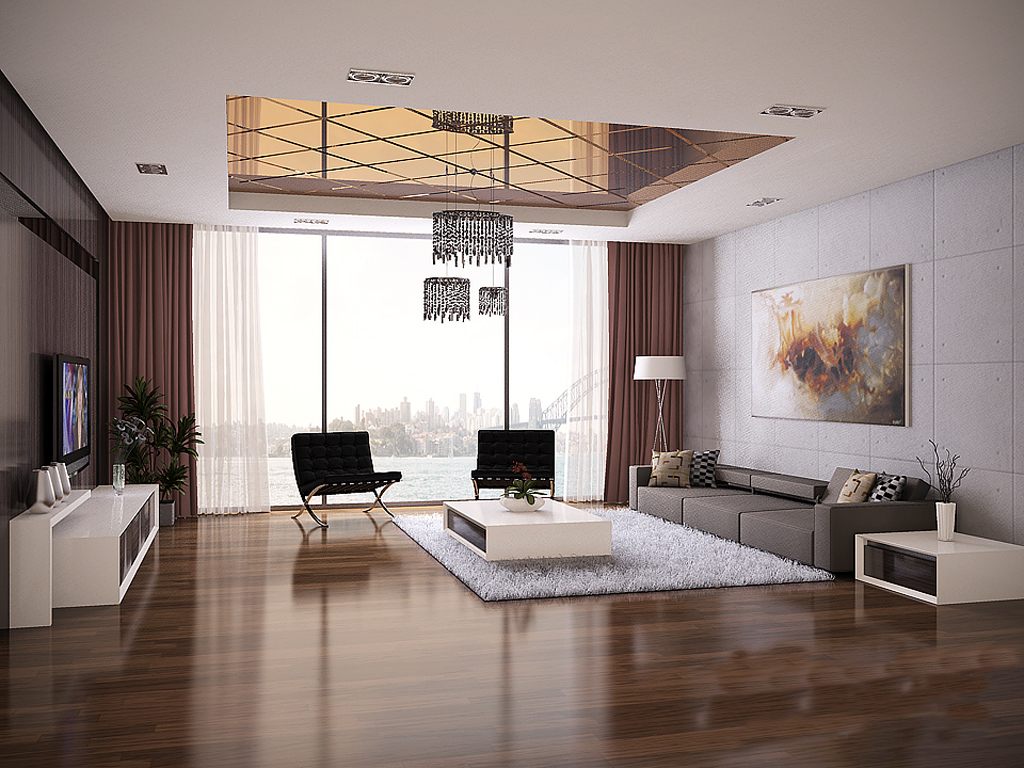 Accessorize  with a Stylish  Mirror
Use a pretty mirror to reflect any light coming into your entry, "You and your guests will feel like the space has doubled. You can even pick one up at the local thrift store and paint over the existing finish with a bright, punchy and unexpected color.
Choose for Decor that Serves a Purpose
One of the best accessories for an entrance area is a large hinged box, something the size of a cigar humidor. It can be wood, leather or metal. Store dry cleaning receipts, theatre tickets, spare change and hubby's wallet and keys inside, where they are hidden, yet easily accessible.
Get in Balance
Balance the room from top to bottom as well so people's eyes don't stop at the sofa. Consider adding a mirror, ceiling pendant lighting, Chinese screens, wall art, tall plants and high-back chairs.
If there's a large grouping of furniture at one end of the space, you need to create a new seating area to stabilize it at the other end.