The Economic centre of largest democratic country in the world – Mumbai's state of the art commercial and residential infrastructure attracts people from every corner of the globe. Mumbai is economically as-well-as traditionally quite diverse. Mumbai's population comprises of residents from various income-groups of the city – rich, upper-middle-class, middle-class, lower-class and the poor. With such diversified income-groups it is important to have a Real Estate market equivalent to the income capacity of the people they're targeting. Mumbai Suburban District resides almost 60% of Mumbai's total population. With Mumbai City district comprising most of the commercial-sector, it's the Mumbai Suburban District that's more affordable to reside in for short-term as-well-as long-term. The change in the quantity and quality in the housing is commendable! There're ample of choices for an investor to pick an apartment according to his convenience – basically, cheap, near to the railway station and closer to the market-place. Well, finding a house like this isn't a daunting task in Mumbai suburbs, and neither is buying an apartment in Mumbai.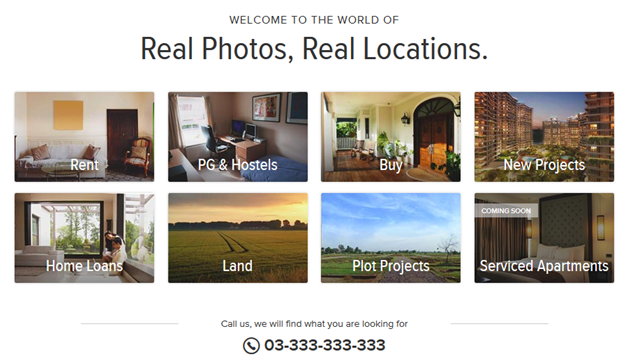 Migrants hardly prefer to buy a house as the Real Estate market of Mumbai is always sky-rocketing! And buying an apartment in Mumbai requires huge saving – Earning big bucks in Mumbai isn't tough, saving your money is a daunting task. If you're new to the city, always contact someone you trust and who's resided in Mumbai before! Otherwise the Real Estate brokers will take you for an expensive ride, as they'll enjoy a hefty sum of commission. The Real Estate market is full of surprises, new and improved societies with better facilities for their residents, and it's all worth it! Mumbai's a fast moving city, and you've to fight every day to live here. The luxuries will always be in and around the city, as it has always been – It is important for an investor to buy the flat at the right time. Usually, festival seasons are considered to be the best-time of the year when you can buy an apartment.
The suburbs are the never sort of choices. There're always better options to choose from keeping yourself clear about your eligibility and your necessities. The Real Estate is blooming, and flat rates never decrease – The growing rates attract more investors as they're assured of gaining profit from their investments. An investor should remain patient for the area to populate and develop, increasing the demand for apartments in that area, and gradually increase the flat rates. It's a matter of eligibility to buy or rent an apartment if you are new to city. Also, it is advisable to rent an apartment in twos or threes (in groups), distributing the rental charges and other basic costs which otherwise would've incurred solely upon one single individual. Luxury apartments offers are lot of necessities, needs and fantasies – The city's costly, and deficit of income over expenditure at some of point of your earning career can make an individual feel he could've saved more money staying in an apartment will only fulfilled his necessities and nothing more than that.
Yes, luxurious apartments in Mumbai are being developed at faster and affordable rates. And by "affordable" I meant, only if you've a stable income rate and huge savings. One is never short of choices in Mumbai especially when it comes to luxurious apartments across the city! For most buying an apartment in Mumbai is like a dream come true, and for others it is just another investment which will offer them guaranteed profit. Some places where you can find luxurious apartments in the suburbs: Bandra, Lokhandwala, Juhu-scheme, Powai. If you're considering to build your dream-home: Land from Nalasopara, Vasai and Virar will be an ideal spot – affordable and with guaranteed profitable returns.