The nature of the construction industry, where no two jobs are the same, makes maintaining a fleet suitable for all purposes challenging and expensive. A company with a diverse and dynamically changing portfolio of jobs requires an inventory of equipment and machinery to match. Without immediate access to the right tools for the job, work can quickly pass your company by – meaning better positioned competitors can benefit from the jobs you let go; great for your competitors and disastrous for you.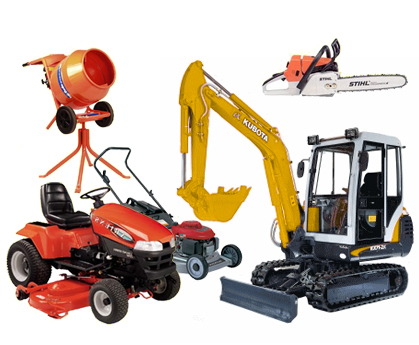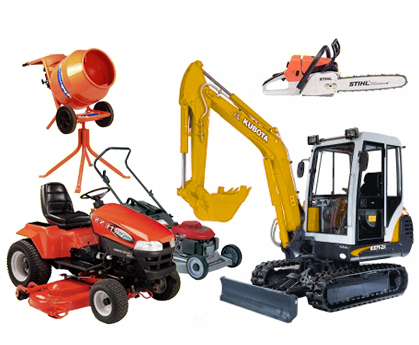 Fortunately, there is a better way to equip yourself and ensure your company is in a position to take on any job; big or small. There are other benefits to hiring or leasing equipment too – here we'll take a look at five of the greatest.
1. Improved Agility and Lower Lead Times
When a new job comes into the system, a new customer walks through the door or a potential client calls reception you want to be in a position to take on the work. You also want to be able to promise the client you'll get started as quickly as possible and, man power aside, the greatest barrier to being able to do this is often a lack of tools or inventory.
Now, maintaining a huge inventory and stock of equipment is prohibitively expensive and ordering in a new tool every time it requires takes excessive amounts of time. To order in an industrial tool, for example, can take several weeks from order to delivery. Leasing equipment, however, is a way to access the tools you and your company needs on demand, reducing lead times and improving your company's ability.
2. No Expensive Outlay
The selling point for many companies is the value for money. Leasing equipment means no expensive outlay, no upfront cost and no pricey finance deals. Instead, your company simply pays for what it needs and when it needs it; potentially saving you thousands.
The economy makes further sense if a job is unusual or the first of its kind your company has come across. Forking out for expensive equipment in the hope of using it again is foolish and expensive.
Take a telehandler for example. Even second hand, these incredibly versatile machines can cost upwards of ten thousand pounds. Telehandler hire however, is much cheaper; one could be yours for a matter of hundreds, rather than thousands, of pounds.
3. No Responsibility for Service and Repair
Leasing equipment also relieves your company of the responsibility for its service or repair. More often than not the leasing company will take charge of maintenance of the tool or equipment, which saves you time and money. This can save your company significantly for larger tools, equipment and vehicles which can be costly to maintain; particularly in their old age. It
4. Reduction of Fleet and Inventory Size
Maintaining a large fleet of vehicles and inventory of tools is awkward and costly. The tools must be securely stored in a warehouse or factory, requiring floor space, security systems and a secure building. Moreover, on a similar note to the previous section, large fleets and inventories are expensive to maintain and repair. All these considerations are alleviated by leasing your equipment.
5. Access to the Latest Equipment and Tools
Finally, procured equipment quickly becomes out of date, particularly in industries such as construction and agriculture. Every season the very latest tools and industrial or agricultural vehicles are released, each with better performance, lower maintenance requirements and greater efficiencies than the season before. To continually invest in and update your inventory is a perpetually expensive process and one that most firms cannot afford to partake in.
On the other hand, leasing equipment gives your firm access to the very latest and greatest tools and equipment – giving your company an advantage over your competitors. By hiring or leasing equipment you can literally place the very best tools in your employees' hands, improving their productivity and the quality of their work.
The evidence couldn't be clearer; leasing equipment will save your company money, time and a whole lot of hassle. Your inventories will be reduced and it will relieve you of the responsibility for maintenance and repair.