If you are quite irritated with the phone calls that really bother you every alternate day then you really have to do something for that. Telemarketing guys, spammers and many other unoccupied people would want to bother you and you should therefore take some action against that. If you feel that telemarketers should stop calling you up then you should do the following.
Put your Phone Number in National Do Not Call List       
 You should add your in national do not call list. This will help you avoid the phone calls from the telemarketing companies. Often people come across the calls telling that there is an offer or there is some sale going on or some scammers call up and say that you have won a certain sum of money as lottery winnings and so on. You can avoid the calls by telling them that they should not call you. You can even request them to add your phone number in their internal do not call list. But in spite of this, if you still receive the calls, you can take some legal action, if you wish.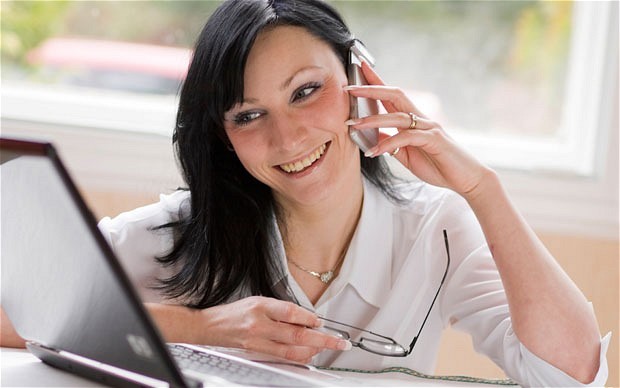 Talk to Them and Tell Them not to Call
If you get a call from the marketers telling you about some offer going on, you have two options. Either you can softly talk to them or you can strictly tell them that they should not call you. Whatever you do, there is no guarantee that you would not receive the phone call again. In that case, it would be better to take help of call blockers that are available in the market. Market is flooded with many such technical products and you can really take help of such items after reading reviews online.
If you are already receiving such calls on your mobile phones then you can use call blocking app. When it comes to talking to telemarketers you ought to be very strict and just let them know bluntly what you feel. In the times when you actually do not have time to talk to such people, it would be best to find out about the latest technology that would help you avoid such conversations. For example, there are some call blockers that require a code. You should fetch a code and give it to your friends and relatives. This means that only they can get to you on a call. Rest of the people won't be able to call you up. This really means that you can have a peace of mind by keeping away from useless calls that would do no good to you.
In the hustle and bustle of life, everyone seems to be very busy. It is really vital that you keep away from any sort of nonsense including the phone calls that you do not wish to pick up. This is really important to save your time as well as energy. Time is money and you can't let anyone waste that.