Cloud computing has grabbed the technology headlines in recent years. Whilst the security fears queried by companies in search of a more cost effective and efficient way to manage their IT infrastructures have been quashed, many organisations are still not aware of the business-centric benefits that could be unlocked by opting for an enterprise-grade, integrated and fully secure cloud solution.
IT support provider Syntax delivers a number of cloud services to businesses looking to adopt the cloud, either fully or partially. But what rewards can you reap by journeying to the cloud? Read on to discover the benefits for business thanks to public, private or hybrid cloud solutions…
Future-proof Your Business
Preparing your infrastructure for expansion is a challenge encountered by many businesses, whether they are a start-up with big plans or already a market-leader wishing to expand their repertoire of products or services.
The cloud ensures business agility is made easy, whether you operate online or off, allowing you to improve the quality of service you deliver to your customers now and prepare for the future. The cloud can work with your current, next and even the business plan after that, and unlike physical servers, capacity can be expanded for very little cost. Cloud systems are super scalable and ultra-flexible, allowing your IT infrastructure to evolve with your business to reach those coveted goals.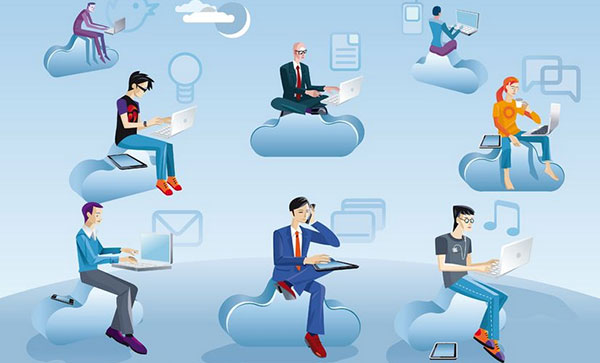 Reduce Operational Issues
Operational issues can arise whether you use a managed or unmanaged hosted server option, however by using a virtual or cloud server you can aid business continuity and decrease the time and money spent on resolving operational issues. Even when preparing for the worst, resources don't have to be spent developing complex IT disaster recovery procedures, as recovering data from the cloud is easier than completing the same process for a physical server, particularly if you call upon a professional who specialises in cloud disaster recovery.
According to recent research, businesses utilising the cloud and undertaking disaster recovery procedures resolved issues four times faster than those who weren't using the cloud. The study also found that small to medium sized businesses benefitted the most from cloud usage, boasting the best recovery times, even compared to larger competitors with bigger budgets.
Cut Costs Throughout Your Infrastructure
The search for a more cost effective, efficient and low maintenance IT solution seems never ending for many business owners, but thanks to the cloud, your search could be over. Using a flexible pay-per-use model, you can keep all infrastructure management associated costs down, enabling you to invest money that was reserved for support elsewhere within your organisation.
The cost of hardware and software can also mean business owners and managers have a big bill to foot, but with the cloud no investment of this type is required.
Improve Productivity at All Levels
Having an IT infrastructure that can rapidly deploy results for your organisation is vital to your business' success and longevity. With the integration of a cloud-based system you can put those prized resources to much better use. As well as enhancing business agility as discussed earlier in this article, cloud systems mean the projects that sit at the heart of your company are more efficient. No longer will your team have to waste time correcting hardware and software issues, by enlisting a cloud service provider you can harness monitoring and management 24 hours a day, 7 days a week, as well as take advantage of application and user support.
The ease of access when using the cloud also means productivity can be improved further, as company and customer data can be accessed securely any time.