Plan an exciting fun-filled holiday with your family to Sharm el Sheikh, one of the biggest attractions of the Egyptian land, to enjoy experience of a life-time. This place is regarded as a wonderful family vacation spot. It sees millions of tourists every year, who come to experience the heavenly feel of Sharm el Sheikh.
Terrific Hospitality
As a traveler, you will be amazed with the warm hospitality of the locals in welcoming their guests. The sun, surf, and sand will indulge you so deep that you will find it difficult to get out of your holiday mood. Not just Egypt, but Sharm el Sheikh is a renowned tourist destination in the whole world. People appreciate its beauty a lot.
In fact, it also deserves a place in the list of people's 'Places to see before I die' lists. There is no doubt that it certainly is worth planning Sharm el Sheikh Holidays, and following are some facts to back the claim.
If you are looking for some adventure in your trip then you ought to visit the Moses Mountain. It attracts lots of trekkers from around the globe. Climbing the mountain is not that challenging, but it is definitely tiring!
Once you reach the top, the view you get from there is breathtaking and you can't stop yourself from admiring the nature. In your lifetime, that visual will not go out of your mind.
Another option is to go to the national park through boat ride. Snorkel and enjoy the sea water. The corals and sea life are very beautiful to see.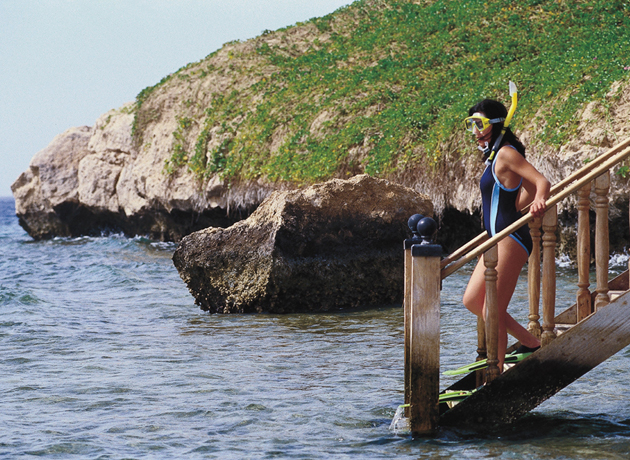 For animal lovers, this place offers a wide wildlife experience. Few desert creatures are wild whereas few are tame. And, not to miss out the famous dolphin show at Sharm. Families enjoy the dolphin show. Especially if there are children, they are going to have great fun watching the dolphins dance and play. Dolphins are trained to perform even acrobatics, which is truly astounding.
Bedouin feast is another main attraction of Sharm-el-Sheikh. You will be taken in the middle of the desert, and Bedouin men and women prepare their custom desert fair for guests. The style is truly Arabic in nature. There are fancy tents, where they will serve you their traditional cuisine.
It is a very picturesque ambience. Post dinner, olden time tales are told, which will make you feel like a part of some fantasy island. The cool breeze of the desert is like icing on the cake in that atmosphere.
For shopping and entertainment lovers, Nama Bay is the right place to go. Shop for your friends and family. Tourist counters help the travelers in providing useful guide.
Even the night life at Sharm el Sheikh is very vibrant. By evening, the whole place turns into party mood. Restaurants, pubs, and discotheques keep up the energy meter of people high throughout the night.
Learning the fact that Sharm el Sheikh was just a port, which was later transformed into a tourist delight, would be surprising. Due to the dry temperature, landscape, and climatic condition, the major income of the place is through tourism.
Jolie recently visited Sharm el Sheikh with his family, and she could not stop himself from sharing her wonderful experience. She got nice deals by booking her travel itinerary through directline-holidays.co.uk